Book Releases
Tempting Fate (Colorado High Country #4) —
Chaska Belcourt's story is out! Head back to Scarlet Springs for more Rocky Mountain Search & Rescue Team adventures and more humor and sexy romance. The book is available in ebook and
paperback
at
Amazon
,
Barnes & Noble
,
iTunes
,
Kobo
,
Smashwords
.
Barely Breathing (A Colorado High Country Novel)
— The first book in my new Colorado High Country series is now only
99 cents
at all ebook retailers! This new contemporary series is set in the small mountain community of Scarlet Springs and focuses on the lives and loves of members of an alpine search and rescue team.

About Me
I grew up in Colorado at the foot of the Rocky Mountains, then lived in Denmark and traveled throughout Europe before coming back to Colorado. I have two adult sons, whom I cherish. I started my writing career as a columnist and investigative reporter and eventually became the first woman editor of two different papers. Along the way, my team and I won numerous state and several national awards, including the National Journalism Award for Public Service. In 2011, I was awarded the Keeper of the Flame Lifetime Achievement Award for Journalism. Now I write historical romance and contemporary romantic suspense.
View my complete profile

My Blog List

Saturday, March 24, 2007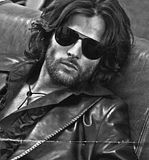 Thanks to everyone who stopped by! It was fun to share such an important part of the book with you. If you missed it, sorry! But stay tuned. I do plan to post more excerpts in the coming months. And that photo really is from Colorado Monument. Pretty place to have sex, huh? Provided you're not on a cactus or next to a rattlesnake, of course...
19 comments:
Oh, Pamela I'm in tears. That was so sweet! I am a sap and sucker for this, but you already know that. That was wonderful! I wish my first time could have been like that. I guess that's why I read romances.

You are a fantastic writer, now get the rest written so we can read it!! LOL
Post a Comment
Blog Archive

Labels

Favorite Writing Quotes
"I am an artist. I am here to live out loud."
—Emile Zola

"I am tomorrow, or some future day, what I establish today. I am today what I established yesterday or some previous day."
—James Joyce

"Let other pens dwell on guilt and misery."
—Jane Austen

"Writers are those for whom writing is more difficult that it is for others."
—Ernest Hemingway

"When I write, I feel like an armless, legless man with a crayon in his mouth."
—Kurt Vonnegut

"The ability of writers to imagine what is not the self, to familiarize the strange and mystify the familiar is the test of their power."
—Toni Morrison

"No tears in the author, no tears in the reader."
—Robert Frost.

"I'm a writer. I give the truth scope."
—the character of Chaucer in
A Knight's Tale