Book Releases
Holding On (Colorado High Country #6) —
The Colorado High Country series returns with Conrad and Kenzie's story.

A hero barely holding on…

Harrison Conrad returned to Scarlet Springs from Nepal, the sole survivor of a freak accident on Mt. Everest. Shattered and grieving for his friends, he vows never to climb again and retreats into a bottle of whiskey—until Kenzie Morgan shows up at his door with a tiny puppy asking for his help. He's the last person in the world she should ask to foster this little furball. He's barely capable of managing his own life right now, let alone caring for a helpless, adorable, fluffy puppy. But Conrad has always had a thing for Kenzie with her bright smile and sweet curves. One look into her pleading blue eyes, and he can't say no.

The woman who won't let him fall…

Kenzie Morgan's life went to the dogs years ago. A successful search dog trainer and kennel owner, she gets her fill of adventure volunteering for the Rocky Mountain Search & Rescue Team. The only thing missing from her busy life is love. It's not easy finding Mr. Right in a small mountain town, especially when she's unwilling to date climbers. She long ago swore never again to fall for a guy who might one day leave her for a rock. When Conrad returns from a climbing trip haunted by the catastrophe that killed his best friend, Kenzie can see he's hurting and wants to help. She just might have the perfect way to bring him back to the world of the living. But friendship quickly turns into something more—and now she's risking her heart to heal his.

In ebook and soon in print!
About Me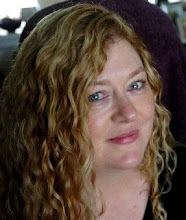 I grew up in Colorado at the foot of the Rocky Mountains, then lived in Denmark and traveled throughout Europe before coming back to Colorado. I have two adult sons, whom I cherish. I started my writing career as a columnist and investigative reporter and eventually became the first woman editor of two different papers. Along the way, my team and I won numerous state and several national awards, including the National Journalism Award for Public Service. In 2011, I was awarded the Keeper of the Flame Lifetime Achievement Award for Journalism. Now I write historical romance and contemporary romantic suspense.
View my complete profile
Subscribe To


Posts


All Comments
Tuesday, January 29, 2013
Somehow January has flown by, and we're now one short week away from the big reissue of my third historical romance,
Ride the Fire
.
I am so excited to share this book with you, and to celebrate, I'm giving away a signed copy to one lucky person who posts below.
What's special about Ride the Fire? Why is it one of my all-time favorites?
I found my true voice as a writer while working on this novel.
It's the first book I wrote that wasn't tampered with in any way. No revisions. No cuts. No alterations.
It's the first book I set during my favorite time period — the time of the French & Indian War (Seven Years' War).
While doing the research for
Ride the Fire
, I stumbled across references to Colonial Rangers, which piqued my interest and eventually led to the MacKinnon's Ranger series.
The subject matter is deeply personal for me, as the survivor of a childhood sexual assault.
No other book has demanded so much from me emotionally. I was left so drained after writing it that I couldn't talk about it or even write the epilogue. I think the commitment I made to the story came through to the readers, making this a kind of break-through book for me.

Why is this reissue special?
I've gone back, reedited the story, added some new material, and finally, FINALLY written the epilogue.
Here's the blurb from the back of the book:
Sometimes survival isn't just about staying alive…
Widowed and alone on the frontier, Elspeth Stewart will do whatever it takes to protect herself and her unborn child from the dangers of the wilderness and of men. Though her youthful beauty doesn't show it, she is broken and scarred from the way men have treated her. So, when a stranger wanders onto Bethie's land, wounded and needing her aid, she takes no risks, tying him to the bed and hiding his weapons before ministering to his injuries.
But Bethie's defenses cannot keep Nicholas Kenleigh from breaking down her emotional walls. The scars on his body speak of a violent past, but his gentleness, warmth, and piercing eyes arouse longings in her that she never imagined she had. As Nicholas and Bethie reveal to each other both their hidden desires and their tortured secrets, they discover that riding the flames of their passion might be the key to burning away the nightmares of their pasts.
For an excerpt, click
here
.
Contest Rules: Comment below by
11:59 p.m. Feb. 3
and tell me why you want to win. Be sure to leave your email address so that I can contact you! Believe it or not, there have been times when a person has won, but I had no way to reach her and she never responded to my post with the winners. Don't let that person be you! Winners will be chosen using a contest randomizer on Feb. 4.
Other news:
·
Sweet Release
and
Carnal Gift
(Kenleigh-Blakewell Family Saga, books 1 and 2) are being released in
paperback
next week, complete with sexy new covers. Now the whole Kenleigh-Blakewell trilogy will be available again!
·
Skin Deep (An I-Team After Hours novella)
is now available in
paperback
through
Amazon.com
,
CreateSpace.com
and other venues.
Friday, January 11, 2013
Here at Casa Clare, 2013 is already off to a crazy busy start. I've begun working on
Striking Distance
again, after taking a hiatus. I've never struggled with a book so much before, but I'm finally moving forward and very happy with what I have now.
Meanwhile, we're less than a month away from the big reissue of
Ride the Fire
(Kenleigh-Blakewell Family Saga, Book 3). The book will be released on Feb. 5 with a new cover, a fresh edit and the long-awaited epilogue... I can't wait!
As many of you know,
Ride the Fire
was a very special book for me. The inspiration for the story came while I was writing
Carnal Gift
. Jamie was sent to England to win the support of Parliament in fighting the French (a trip undertaken in real life by Benjamin Franklin). I researched a bit about the war so that I could have Jamie say something more articulate than, "No, seriously, you all really need to help us. Bad things are happening!"
And that magic moment happened that authors wait for...
Zing
. The story for
Ride the Fire
fell pretty much fully formed into my head, along with the delicious hero.
But the story broke so many rules. A heroine who is pregnant by a man who isn't the hero? Extremely graphic violence? A hero with serious physical scars? The Colonial American frontier? A heroine who had been sexually violated as a child?
I think my editor at the time had some doubts, but I didn't. I was so driven to write this story that nothing else mattered. Somewhere along the way, I discovered my true voice as a writer.
The book was all-consuming for me. I didn't clean the house. I didn't give a damn about my job at the paper and dropped to part time. I didn't do anything in my spare time but write and drink coffee. This resulted in the Infamous Coffee Shop Incident, which no doubt led to some people's thinking I was crazy. (Characters should know better than to talk to their writers in public!)
Most of you know that I was sexually assaulted when I was 10. It's something I've been open about for several years now.
Ride the Fire
became the book into which I poured all of my own personal pain, an experience that was emotionally draining in ways I never would have imagined.
When I finished the book after five short months — a record for me for a historical — I was a wreck. I could do nothing but cry. And cry. And cry. I had intended for the book to have an epilogue, but I couldn't write it. Could. Not.
My editor read it and was over the moon. She did't think the book suffered for lack of an epilogue, and so I was official done with it. When it was released, it got rave reviews pretty much across the board, becoming one of my best-selling books.
As a side note,
Ride the Fire
launched my obsession with the French and Indian War, inspiring the
MacKinnon's Rangers series
.
The book has been out of print for ages, but will be back on Feb. 5, polished and preened. I hope you enjoy it!
To celebrate the release of
Ride the Fire
, we're hard at work getting new covers made for
Sweet Release
(Kenleigh-Blakwell series Book 1) and
Carnal Gift
(Kenleigh-Blakwell series Book 2) and formatting them for publication in
print
. They'll be available through CreateSpace, Amazon.com and some other booksellers in copies you can hold. Watch for news about the release dates!
Right now, the first two books in the series are available in a
boxed ebook
set for $6.99, while the ebooks individually are $3.99.
Other news:
Speaking of print releases, we're almost done putting together the print version of
Skin Deep
(I-Team After Hours Novella, #1). It's going to be more expensive than the average paperback by about a dollar, but I can't help that. I originally didn't plan to release it in print for that reason. Self-publishing fiction doesn't make it cheaper. I hate asking people to pay a lot of money for my books, and $8.99 seems like a lot for 200 pages. Besides, everyone has ereaders now, right? Apparently not. I had
so many
requests for this book in print, that I'm going ahead with a print release. I got a proof copy the other day, and it was wonderful to hold the story in my hands.
Other, other news
: While the holidays were happening,
Breaking Point
(I-Team #5) was released on audiobook by Tantor Audio. The entire series, minus the novellas, is now available in audiobook format. I've listened to the first four and loved what the talented Kaleo Griffith has done with the narration. Right now, I'm about an hour into
Breaking Point
and enjoying that as well.
So that's the book news for the moment. A reissue for
Ride the Fire
just around the corner. Print versions of
Skin Deep
,
Sweet Release
, and
Carnal Gift
. The I-Team on audiobook. And
Striking Distance
is finally moving forward.
One last note:
I won't be online as much as I have been the past year. I just need to pull my attention inward and focus on Javier and Laura's story. But I will pop in when I can, and when I do, I'll share excerpts!
Favorite Writing Quotes
"I am an artist. I am here to live out loud."
—Emile Zola

"I am tomorrow, or some future day, what I establish today. I am today what I established yesterday or some previous day."
—James Joyce

"Let other pens dwell on guilt and misery."
—Jane Austen

"Writers are those for whom writing is more difficult that it is for others."
—Ernest Hemingway

"When I write, I feel like an armless, legless man with a crayon in his mouth."
—Kurt Vonnegut

"The ability of writers to imagine what is not the self, to familiarize the strange and mystify the familiar is the test of their power."
—Toni Morrison

"No tears in the author, no tears in the reader."
—Robert Frost.

"I'm a writer. I give the truth scope."
—the character of Chaucer in
A Knight's Tale