Book Releases
Holding On (Colorado High Country #6) —
The Colorado High Country series returns with Conrad and Kenzie's story.

A hero barely holding on…

Harrison Conrad returned to Scarlet Springs from Nepal, the sole survivor of a freak accident on Mt. Everest. Shattered and grieving for his friends, he vows never to climb again and retreats into a bottle of whiskey—until Kenzie Morgan shows up at his door with a tiny puppy asking for his help. He's the last person in the world she should ask to foster this little furball. He's barely capable of managing his own life right now, let alone caring for a helpless, adorable, fluffy puppy. But Conrad has always had a thing for Kenzie with her bright smile and sweet curves. One look into her pleading blue eyes, and he can't say no.

The woman who won't let him fall…

Kenzie Morgan's life went to the dogs years ago. A successful search dog trainer and kennel owner, she gets her fill of adventure volunteering for the Rocky Mountain Search & Rescue Team. The only thing missing from her busy life is love. It's not easy finding Mr. Right in a small mountain town, especially when she's unwilling to date climbers. She long ago swore never again to fall for a guy who might one day leave her for a rock. When Conrad returns from a climbing trip haunted by the catastrophe that killed his best friend, Kenzie can see he's hurting and wants to help. She just might have the perfect way to bring him back to the world of the living. But friendship quickly turns into something more—and now she's risking her heart to heal his.

In ebook and soon in print!
About Me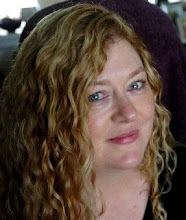 I grew up in Colorado at the foot of the Rocky Mountains, then lived in Denmark and traveled throughout Europe before coming back to Colorado. I have two adult sons, whom I cherish. I started my writing career as a columnist and investigative reporter and eventually became the first woman editor of two different papers. Along the way, my team and I won numerous state and several national awards, including the National Journalism Award for Public Service. In 2011, I was awarded the Keeper of the Flame Lifetime Achievement Award for Journalism. Now I write historical romance and contemporary romantic suspense.
View my complete profile
Subscribe To


Posts


All Comments
Tuesday, May 29, 2012
As of the moment I write this, we're only 35 days away from the release of
Defiant
, the long-awaited third book in my MacKinnon's Rangers series. Since Untamed was released in 2008, I've gotten daily emails asking me when Connor's story would be released.
Now, that day is just around the corner.
To prep for it, I'm asking those of you who read the first two books to reread them with me so the details are fresh in your mind. I challenge those of you who already have
Surrender
and
Untamed
in your TBR to take this as the Sign You've Been Waiting For to take them out, dust them off, and read them at last.
Surrender
tells the story of Iain MacKinnon, the eldest MacKinnon brother, and Lady Anne Burness Campbell, or Annie Burns. It picks up in the early spring of 1758 after the British have suffered years of disappointments in the war against France.
Forced to start a company of Rangers and to fight for the British, Iain is on a mission with his two younger brothers, Morgan and Connor, when he sees the lone survivor of a French and Indian raid on a homestead fighting for her life. Despite orders to stick with his mission and not interfere, Iain cannot let her be slain. He turns command of the Rangers over to Morgan and saves Annie's life — at a very high cost to himself. Thus begins his adventure with the woman who will bring beauty and gentleness back into his war-weary life.
Untamed
, Morgan's story, picks up a couple of weeks after Surrender ends. In command of the Rangers, Morgan is taken captive by the French after he is badly wounded in an ambush at Fort Carillon/Ticonderoga. A high price rests on his head, and the French are eager to interrogate and him, which means they must save his life. The commander puts a young convent-raised French woman, Amalie, to the task of caring for him night and day, unknowingly building a bond between Amalie and Morgan that will change all of their lives forever.
Amalie's father was killed by a Ranger, and it takes great heart for her to overcome her anger and grief so that she can care for Morgan. But Amalie is all heart. And soon Morgan means far more to her than she imagined. She knows the plan is to hand him over to the MacKinnon brothers' mortal enemies, the Abenaki, once he has recovered, and she knows the Abenaki will burn him to death. She cannot bear the thought of him suffering so terribly, and looks for a way to save his life.
Defiant
begins about two weeks after Untamed ends in March of 1760. And to celebrate my good news (below), I will share an excerpt that features Lord William. I had a special request for just such an excerpt, and I aim to please.
First my two bits of exciting news:
Skin Deep
has been in the top 100 for contemporary romance, both Kindle and general, since it's release. That's your doing. Thank you!
The reviews for
Skin Deep
have been overwhelmingly positive, which is encouraging. I know novellas can be a big disappointment. It's very difficult to fit significant character development and plot into such a small amount of space. I tried very hard, and given the number of you who loved Nate and Megan's story — and who are now demanding a story for Jack West — I feel like I succeeded at least a little.
I hope to have another I-Team After Hours novella written for you by this fall. But first I'm going to finish the next full-length I-Team novel because I heard a rumor that some of you would like that. I don't have a title yet, but I will soon.
Second,
Sweet Release
, my first novel and the first book in the Kenleigh-Blakewell Family Saga, is at this moment the
No. 1 FREE
download for Kindle. It was the No. 1 FREE download for iTunes, too, but is now No. 2 there. Carnal Gift, Book 2 in that series, has risen to the No. 4 spot for historicals on iTunes and was #37 on Kindle historical romance this morning. So thank you again!
Here are the links. It won't be free much longer. This is part of a special promotion and will end soon.
Kindle — http://amzn.to/LtiwpS
iBooks — http://bit.ly/Jv8h5u
Kobo & others — http://bit.ly/Jg2b7H
I've had a lot of inquiries about
Ride the Fire
. It is currently out of print, but is being reissued in February 2013 by Berkley. The reissue will feature the never-before-published (and as-yet-unwritten) epilogue. As many of you know,
Ride the Fire
has long been a reader favorite. I also consider it to be the book where I found my true voice as an author of historical romance. I cannot wait to share it with you all!
And now without further ado, I bring you a man you love to hate — Lord William Wentworth.
~ ~ ~
"My dearest Uncle, I most humbly beseech Your Lordship that you forgive my Boldness and make haste to aide me. Such Affronts and Sorrows have I faced of late, that I must plead for Your Lordship's Protection. I dare write nothing that other Eyes might behold, so I shall say no more. I humbly beseech Your Lordship to grant me Permission to travel to Albany that I might lay bare my Plight to you in person. Please, I pray you, Uncle, if ever Your Lordship held me in Affection, help me now.
"Yours most bound and forever,
Sarah Woodville."
Lord William looked up from the letter and stared out the window into the darkness, the fingers of his left worrying the cracked marble chess piece he always kept in his vest pocket—the black king Lady Anne had broken two summers past.
This was his fault.
When Sarah had written to him pleading for his help, he'd had misgivings, but he'd ignored them. At the time, he'd been worried about smallpox and measles, both of which had hit Albany hard this winter. He hadn't imagined it possible that Indians would dare strike so close to town with the war all but won and three thousand of His Majesty's troops billeted here.
He'd been wrong.
How he wished now that he had denied her request and employed some other means of learning the truth of her situation, but the thought that she might truly need his help had overthrown all else, so he'd relented, arranging for her passage northward. Bright-eyed, inquisitive, and talented beyond measure upon the harpsichord, she was the only member of his rather large and unpleasant family about whom he gave a damn.
The last time he'd seen her had been six years ago just prior to his voyage to the Colonies. She'd been but twelve years old and still very much a child. Though her body had only begun to show signs of approaching womanhood, it had been clear to all that she would grow to become a woman of surpassing beauty. William's sister, secretly a severe Lutheran, had restricted her daughters to long hours of daily Bible study and needlework to prepare them for marriage and motherhood. She'd been openly distressed by her youngest child's beauty and passion for music, deeming both dangerous to Sarah's immortal soul.
But William had found Sarah refreshing and had indulged her when occasion allowed, secretly taking her to hear chamber music and lending her books about history, art, and music theory. He'd even let her play privately on the harpsichord before His Majesty, her skill astounding and delighting the old man. But perhaps his sister had been right to restrict Sarah. Perhaps she'd seen something in her daughter that William had not.
Last summer, Sarah had caused such a scandal that her father had sent her away, depositing her not in the family's estates to the north, but on the other side of the world in New York with Governor DeLancey, an old family friend. When William had inquired as to the nature of the scandal, his sister had written to say that decency forbade her even to mention it. Even knowing his sister's penchant for exaggeration when it came to matters of sin, William had been intrigued by this, but the summer campaigns had prevented him from inquiring further. He'd hoped to hear the unspeakable truth of it from Sarah on this visit.
But now she was out there somewhere, a captive of men who would not hesitate to do unimaginably cruel things to her.
As second in command of His Majesty's forces in the Colonies, William had heard all the tales—accounts of cruelest torture, maiming, rape. They'd always just been words on parchment to him, nothing more than the cost of war. This one burnt alive, that one beaten and sold, this one adopted and forced into heathen marriage.
But the thought of Sarah enduring such a fate…
In truth, William didn't give one whit what happened to the other two captives so long as Sarah was returned to him alive and unscathed. MacKinnon had probably guessed as much. He'd seen the disgust on MacKinnon's face when MacKinnon had heard that one of the captives was William's niece.
For a moment, I thought you'd grown a heart.
How could William expect an uncultured brute like MacKinnon to understand that Sarah was worth more than a thousand common colonial women?
"Pardon me, my lord." Lieutenant Cooke's voice came from the doorway.
William turned to face him. "Yes, Lieutenant?"
Cooke bowed neatly. "I asked local churches to hold observances this evening so that prayers might be said for your niece. Services at St. Peter's begin in a half hour."
"Well done. Thank you." It was then William remembered he was in a state of undress, his wig sitting forgotten on his desk, his coat draped over a chair with his cravat.
"If I may be of any assistance, my lord… "
William gave a consenting nod, his gaze drawn back to the window.
"Don't worry, my lord. Major MacKinnon will bring her safely home."
~ ~ ~
I tried to find an excerpt that wasn't available anywhere else, but all other scenes with Lord William contained enormous spoilers, and I couldn't do that to you.
I promise you that you will see Lord William as you've never seen him before in this story. His beloved niece, Lady Sarah, falling in love with Connor MacKinnon?
To launch the MacKinnon's Rangers Re-Read and 'Get 'em out of your TBR' Challenge, I'm giving away one signed copy each of
Surrender
and
Untamed
for those who want to participate but don't yet have the books. To be entered to win, just comment below.
And thanks for reading!
Favorite Writing Quotes
"I am an artist. I am here to live out loud."
—Emile Zola

"I am tomorrow, or some future day, what I establish today. I am today what I established yesterday or some previous day."
—James Joyce

"Let other pens dwell on guilt and misery."
—Jane Austen

"Writers are those for whom writing is more difficult that it is for others."
—Ernest Hemingway

"When I write, I feel like an armless, legless man with a crayon in his mouth."
—Kurt Vonnegut

"The ability of writers to imagine what is not the self, to familiarize the strange and mystify the familiar is the test of their power."
—Toni Morrison

"No tears in the author, no tears in the reader."
—Robert Frost.

"I'm a writer. I give the truth scope."
—the character of Chaucer in
A Knight's Tale