Book Releases
Holding On (Colorado High Country #6) —
The Colorado High Country series returns with Conrad and Kenzie's story.

A hero barely holding on…

Harrison Conrad returned to Scarlet Springs from Nepal, the sole survivor of a freak accident on Mt. Everest. Shattered and grieving for his friends, he vows never to climb again and retreats into a bottle of whiskey—until Kenzie Morgan shows up at his door with a tiny puppy asking for his help. He's the last person in the world she should ask to foster this little furball. He's barely capable of managing his own life right now, let alone caring for a helpless, adorable, fluffy puppy. But Conrad has always had a thing for Kenzie with her bright smile and sweet curves. One look into her pleading blue eyes, and he can't say no.

The woman who won't let him fall…

Kenzie Morgan's life went to the dogs years ago. A successful search dog trainer and kennel owner, she gets her fill of adventure volunteering for the Rocky Mountain Search & Rescue Team. The only thing missing from her busy life is love. It's not easy finding Mr. Right in a small mountain town, especially when she's unwilling to date climbers. She long ago swore never again to fall for a guy who might one day leave her for a rock. When Conrad returns from a climbing trip haunted by the catastrophe that killed his best friend, Kenzie can see he's hurting and wants to help. She just might have the perfect way to bring him back to the world of the living. But friendship quickly turns into something more—and now she's risking her heart to heal his.

In ebook and soon in print!
About Me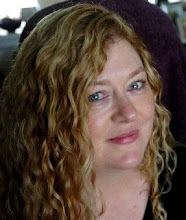 I grew up in Colorado at the foot of the Rocky Mountains, then lived in Denmark and traveled throughout Europe before coming back to Colorado. I have two adult sons, whom I cherish. I started my writing career as a columnist and investigative reporter and eventually became the first woman editor of two different papers. Along the way, my team and I won numerous state and several national awards, including the National Journalism Award for Public Service. In 2011, I was awarded the Keeper of the Flame Lifetime Achievement Award for Journalism. Now I write historical romance and contemporary romantic suspense.
View my complete profile
Subscribe To


Posts


All Comments
Friday, July 15, 2011
Every once in a while, I find it fun to share with you the covers of my books as they appear in translations. Often the concepts are very different. Sometimes they're very old school, using images that seem to belong to the '80s or even earlier. And the translations of the titles are fun to learn, too.
As some of you know, I love language. Period. I love learning new languages and have never felt shy about trying to pronounce things I cannot yet say. To me, it's just fun. It's been interesting to me to try to interact with readers from around the world, despite the language barriers we face. In the age of Google translate, it's not impossible for me to communicate with readers whose languages are utterly foreign to me. Right now, my books are in Spanish, French, German, Italian, Turkish, Thai, Japanese, Portuguese and Norwegian.
At the top is the Norwegian cover for
Untamed
, titled
Svikefulle Hjerte,
or
Deceitful Heart
, in Norwegian. I speak fluent Danish, and Norwegian is kind of like misspelled Danish with some words that are strange to me. So I can pretty much read the Norwegian translations.
The same cannot be said for Thai, which must be one of the prettiest written languages in the world. I looks like a bunch of artful loops and curves. I can't read a word of it, but it's fun to post messages to my Thai readers on Facebook using Google translate.
Here's an example:
ฉันชอบที่จะเยือนประเทศไทย
That says, "I would love to visit Thailand." Is that just freaking cool or what? It's art.
The Thai publisher has done a fantastic job with these stories, which seem to be fairly popular in Thailand. They can't have the sexy covers that they have here in the U.S., but the series has a unique look to it that's a bit mysterious and culturally appropriate. And all the books come with plastic covers.
I have learned that they take books
very
seriously throughout Asia. Books are shown great respect and are treated like important property. As an author, I like that.
Here is the Japanese cover for
Untamed
, titled
Loyalty to the Maiden's Prayer
, in Japanese. I've learned to recognize my name in Japanese — that's something, anyway — but I need to learn more than that, as I hope to travel there one day. I have two good friends who live there — one a journalist from the Dream Team days and one a journalist who worked with me until Monday. (Not sure what it is about journalists who work for me, then go to Japan...)
Apparently, my books are fairly popular there, too, especially my MacKinnon's Rangers series. Readers are reportedly waiting desperately for Lord William's story. Yes, he is the fan fave. Apparently, Japanese readers enjoy characters with more shades of gray.
I was very fortunate to connect with
Kyoko Nakai
, the talented Japanese writer who translated my Ranger series into Japanese. Warm and gracious, she contacted me to ask if I'd like to write a special message to my Japanese readers for the release of
Untamed
earlier this month, which I was delighted to do. And she translated that, as well, sending me a copy of the published book when it came out. It hit No. 2 on Amazon.jp for mass market paperback.
(Incidentally, Nakai is a surname in Navajo, too. I find that interesting.)
One of these days, I plan to visit Thailand, Japan, Hong Kong, New Zealand and Australia to meet my readers and fellow authors there, as well as catching up with two wayward reporters and meeting Kyoko. Can't wait!
In the meantime, I'm back to working on Connor's book. I'll be finishing Chapter 12 today. I thought I was working on Chapter 13 last weekend. Then I discovered it was actually Chapter 12 — and that half of a chapter had already been written weeks ago and that it was completely different from what I'd just written.
This was frustrating, as both versions had things I liked and didn't want to lose. After much swearing — I was so angry at myself — I finally took the stuff I absolutely had to keep out of the first version and put it in the second version. I'm finishing that today if it kills me. And then on to Chapter 13 for real.
That's what happens when you don't have an outline and just write from the heart. One day I write it this way; a month later, I write a completely different chapter, although the gist is the same.
On to other things...
We had some big rain pass through here that set off flash flood sirens, as a four-foot wall of water moved down one of the canyons. Kind of exciting for an adrenaline junkie like me. Fortunately, damage has been fairly minimal, and all that free water falling from the sky has done wonders for our veggie garden and lawn. We've harvested lots of greens, broccoli, tomatoes and squash already. Much, much more to come. I love cooking and eating food that we grow ourselves. I'll share some photos soon!
I do plan to get Tina Lewis Rowe, the former U.S. Marshal for Colorado, in here for an interview soon, as promised. She and I keep missing each other. Not sure what's up with that. You think maybe we're busy? We
almost
pulled off lunch and window shopping just prior to Christmas. And then...
Also, I'm inviting the dessert columnist from our paper — known as Dessert Diva — to join Natalie Benoit from
Breaking Point
here on my blog for a post devoted to baking pies and sharing pie recipes. I think the title of that blog post will be, "How to bake good pies for your husband." (That really cracks me up — it made the entire all-male staff of the newsroom laugh out loud — but if you don't get the joke, don't worry about it.)
Benjy says he still has some of each of my five historicals in case anyone is interested in buying an autographed copy straight from him via eBay. These are the original versions. Once they're gone, they're gone.
Sweet Release
and
Carnal Gift
are not being rereleased in print in any version, and I think he said he has about a dozen of each remaining.
And one last bit...
The new cover for
Surrender
is up on Amazon, and the book is now
available for pre-order
. This is the "author's cut" of the book, what I've been calling
Surrender 2.0
. I need to find a way to let readers know that it's not a brand-new book. I'm hoping the gold medallion on the front that says,"Includes New Material," will be enough to tip them off. Inevitably, someone will send me an angry email accusing me of trying personally to dupe them into buying a book they already have. But you can serve as my witnesses that I am 100 percent open and honest about these things.
Have a lovely weekend, everyone!
Now, back to Connor...
Favorite Writing Quotes
"I am an artist. I am here to live out loud."
—Emile Zola

"I am tomorrow, or some future day, what I establish today. I am today what I established yesterday or some previous day."
—James Joyce

"Let other pens dwell on guilt and misery."
—Jane Austen

"Writers are those for whom writing is more difficult that it is for others."
—Ernest Hemingway

"When I write, I feel like an armless, legless man with a crayon in his mouth."
—Kurt Vonnegut

"The ability of writers to imagine what is not the self, to familiarize the strange and mystify the familiar is the test of their power."
—Toni Morrison

"No tears in the author, no tears in the reader."
—Robert Frost.

"I'm a writer. I give the truth scope."
—the character of Chaucer in
A Knight's Tale