Book Releases
Holding On (Colorado High Country #6) —
The Colorado High Country series returns with Conrad and Kenzie's story.

A hero barely holding on…

Harrison Conrad returned to Scarlet Springs from Nepal, the sole survivor of a freak accident on Mt. Everest. Shattered and grieving for his friends, he vows never to climb again and retreats into a bottle of whiskey—until Kenzie Morgan shows up at his door with a tiny puppy asking for his help. He's the last person in the world she should ask to foster this little furball. He's barely capable of managing his own life right now, let alone caring for a helpless, adorable, fluffy puppy. But Conrad has always had a thing for Kenzie with her bright smile and sweet curves. One look into her pleading blue eyes, and he can't say no.

The woman who won't let him fall…

Kenzie Morgan's life went to the dogs years ago. A successful search dog trainer and kennel owner, she gets her fill of adventure volunteering for the Rocky Mountain Search & Rescue Team. The only thing missing from her busy life is love. It's not easy finding Mr. Right in a small mountain town, especially when she's unwilling to date climbers. She long ago swore never again to fall for a guy who might one day leave her for a rock. When Conrad returns from a climbing trip haunted by the catastrophe that killed his best friend, Kenzie can see he's hurting and wants to help. She just might have the perfect way to bring him back to the world of the living. But friendship quickly turns into something more—and now she's risking her heart to heal his.

In ebook and soon in print!
About Me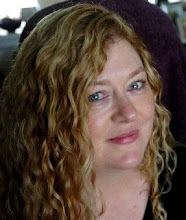 I grew up in Colorado at the foot of the Rocky Mountains, then lived in Denmark and traveled throughout Europe before coming back to Colorado. I have two adult sons, whom I cherish. I started my writing career as a columnist and investigative reporter and eventually became the first woman editor of two different papers. Along the way, my team and I won numerous state and several national awards, including the National Journalism Award for Public Service. In 2011, I was awarded the Keeper of the Flame Lifetime Achievement Award for Journalism. Now I write historical romance and contemporary romantic suspense.
View my complete profile
Subscribe To


Posts


All Comments
Monday, December 31, 2012
As 2012 comes to an end, I've been looking back on what has been one of the most incredible years of my life. I left my job under adverse circumstances and, without a penny in the bank, began writing fiction full-time. Determined to reclaim my life and turn it around, I had some successes and some areas where I didn't meet my goals at all. I also had some setbacks, in particular the herniated disk at C3 just above the C4-C7 as-of-then unhealed surgical site in my neck.
But rather than focusing on the setbacks and mistakes, I want to take a moment to look at the best parts of 2012 and the things for which I am most grateful.
If this year had a theme, it was new friendships and promises kept.
This is the ocean sea.
Without a doubt, my trip to San Diego with Benjamin in August stands out as the most incredible experience of the year and one of the best in my life.
When Benjamin was little, he used to want me to read one particular book over and over again. Titled
Treasures of the Sea
, it had been dumped in the freebie bin at the used bookstore by someone who did not have Benjy's appreciation for it. I was a very young single mom and didn't have a dime, so a good book in the freebie bin was a real find. Although it was bound backward and upside down, the content was all about pirates and lost treasure. Or so it seemed. This intro turned out to be a tease for talking about the
real
treasures of the sea — fish, eels, sea slugs, octopus, sea mammals, coral reefs, and so on.
I cannot tell you how many times I read that book to pre-school-age Benjamin. Every time he saw a body of water — we don't have many in Colorado — he would ask me, "Mommy, is that the ocean sea?" And I would reply, "No, Benjy, that's Boulder Creek," or "That's just a big mud puddle,' or whatever. After a couple of years of this, I made Benjamin a promise: One day, I would take him to the beach, point to the water and say, "Benjamin,
this
is the ocean sea."
We both took the promise seriously. Benjamin turned down chances to see the ocean on trips with college friends — annoying for them, I'm sure — and it seemed like he and I would never get the time or the money to visit the sea together.
And then it happened, thanks to a surprise royalty check. I could have used that money to pay bills, but I chose to use it for this special experience. I do not regret that in the slightest.
On Aug. 9, I kept that promise. I stood in the sand, water lapping at my ankles, and pointed and said the words I'd waited to say for so many years: "Benjamin,
this
is the ocean sea."
Words can't express how that moment felt for me.
We spent three days relaxing in the sun on the beaches at Mission Bay and Mission Beach and splashing in the waves, eating good food, talking, floating around Mission Bay on various water craft.
I remember bouncing in the surf with Benjamin, taking big four- and five-foot swells, for three seemingly endless hours until the sun set. I remember the two of us laughing, getting tangled in seaweed, getting knocked down by waves again and again, nothing at all in our heads but the experience of that moment.
Of all the days in my life, those three days were nothing less than
perfect
.
This year was a year of spontaneous fun, interesting projects, and new friendships.
When you don't have a job, you can decide that it makes sense to put together a box of props and head up into the mountains with your filmmaker son and new friend — in this case author/photojournalist Jenn LeBlanc — and a hot male model — Karl Biermann — to make a live-action book trailer. What started out feeling like it was going to be a lot of hard work turned out to be the best weekend of the year outside of our trip to San Diego.
It wasn't just the fun of watching a half-naked man transform himself into Connor from my July release
Defiant
(MacKinnon's Rangers Book 3), though that was delightful in so many ways. It wasn't just working with Jenn to suppress our giggles. (Heck, I didn't even know I
could
giggle — or blush.) It wasn't just the scenery or missing meals as we drove around in the mountains or watching Benjamin do his thing as a filmmaker or almost hitting Jenn in the head with the barrel of my 1757 Brown Bess musket. It was all of that put together.
And we're going to do it again — as soon as I finish another book.
Jenn and I worked in the same field — journalism — passing within feet of each other at the awards ceremony where she earned a photojournalism award and I was awarded the Lifetime Achievement Award. But we didn't know each other or get to know each other until we met at Lady Jane's Salon in Denver. I think fate wanted us to be friends, and I'm happy to say that we are.
I want to also take this chance to thank Jenn for the support she gave me this year, both in terms of the lovely cover for
Skin Deep
and the emotional support. She made me smile at a time when I really needed that. She still does.
Thanks, Jenn!
In May, Benjamin graduated Summa Cum Laude from Ithaca College in Ithaca, NY. Watching him enter the stadium to receive his degree in Film and Photography was so gratifying. Not only was I incredibly proud of all he had achieved, but it was the fulfillment of another promise.
As a single mother on a very limited income — journalism isn't a way to get rich — I had no idea how I was going to help my kids get through college. My ex and I each took responsibility for helping one son. Alec, my oldest, pretty much worked his way through school himself, and I was so impressed with how he managed to get great grades while working full-time.
Benjy and I, however, had made an agreement when he was a freshman in high school. He would study hard and get the best grades he could in hopes of entering college with advanced credits and winning scholarships. I would pay every dime I could to help him. He kept his end of the bargain, graduating with a 4.67 from high school, earning 22 advanced college credits, and getting a number of scholarships from Ithaca College. And I kept mine, using every penny of the money I earned through writing fiction to pay the balance on his tuition bills.
When he stood to be recognized for his achievements and his degree with the rest of the senior class at IC, it was a victory for both of us — shared goals seen through to their ending, promises kept, respect and affection.
Ruth Salisbury and I enjoy drinks in Anaheim.
Among the spontaneous fun things I did this year was to zip off to the Romance Writers of America conference in Anaheim, Calif., where I got to hang with Jenn some more, as well as Kati R. of Romancing the Rake for the Love of Romance and a lot of other friends.
I finally met Marie Force, Jill Shalvis and Joyce Lamb face to face. That was wonderful! We email one another every week, but we'd never met in person. Modern life is weird that way. I also got to spend more time with Julie James.
And, Marie, I still have that napkin. I haven't forgotten what's written on it.
I also got to meet a number of my readers, including Ruth Salisbury and her lovely daughters, who drove for more than two hours to be able to have drinks with me one evening. It means a lot to a writer to put faces and voices with the names of friends we've met through our writing. I loved every minute of it!
In terms of my career, this year marked my setting sail on the uncertain waters of self-publishing. I had put
Sweet Release
and
Carnal Gift
, my first two historicals, up on Amazon.com, Smashwords, and Barnes and Noble in the summer of 2011. But in 2012, I sat down and wrote my first entirely self-published work,
Skin Deep: An I-Team After Hours
novella
. It was an amazing experience because I felt that, more than anything, I was writing directly for my readers. I included "Marc & Julian Make a Beer Run" as an extra thank you for hardcore I-Team fans, and, much to my surprise, most of them skipped straight to that little extra short story and read it first before reading Nate and Megan's story.
I feel very empowered by this to head off in some new directions as an author. Yes, I'll still be writing the I-Team series, as well as historicals, for Penguin. I'm very happy to be doing that. But I am also about to start on a straight contemporary series set in a mountain town here in Colorado. It won't be romantic suspense, so it will be something new. I also have a contemporary urban fantasy/paranormal/whatever that I want to write and self-publish one day. I'm not sure that will make it onto this year's agenda or not. But I have the freedom to make it happen, and I love that!
I'm an audiobook lover, having discovered the joy of listening to books when the first Harry Potter book came out and I was seeking a way to keep my two boys from fighting and turning every commute to work into a nightmare. Harry truly
was
magic, because as long as that cassette tape was playing the boys were quiet. It was as if Harry had cast the "Shutupus Totallus!" spell. We went from Harry Potter to the
Lord of the Rings
trilogy and all of Tolkien's books to Dickens to Mark Twain and so on.
Naturally, I wanted to see
my
books released in audiobook format. But it just wasn't happening. Until one day it did. I got an email from
Tantor
asking who owned the rights to the stories. I sent them on to Penguin... and then waited for what seemed a terribly long period of time before I heard that Tantor had bought the rights to the entire series.
Unbeknownst to me, the I-Team had finished at the top of the list two years running in All About Romance's annual poll about books readers wanted to see in audiobook. Tantor had taken notice of this, and, urged by the wonderful women of
AudioGals
, they had acted. (If you're an audiobook fan, the AudioGals blog is one you'll want to follow.)
If the first part of this process took an eternity, what happened next did not. One moment I was digesting the news and jumping up and down, and the next I learned that they had chosen an actor/voice artist to voice the books — a man by the name of
Kaleo Griffith
.
Sometimes, things just turn out right. And this is an instance where everything that could go wrong went right. Not only does Kaleo have an incredibly sexy, masculine voice, one capable of handling the alpha males of the I-Team books and their heroines, but he's also an incredible human being. He wanted to discuss the stories before recording them, to hear where the stories came from, to learn more about the characters. He showed an incredible sensitivity toward the characters as
real people
— that's what they became for him, as they have always been for me — while also really seeing the text and subtext of the stories. As a result, his narrations really bring the stories to life in a way I hadn't anticipated. I'm halfway through
Naked Edge
now, and
Breaking Point
should be out any day. I love them!
But more came out of this than simply getting the I-Team into audiobook format. I said one of the themes this year had been new friendships, and that applies here. Not only do I admire Kaleo for his professionalism and skill, but over the course of a few months, Kaleo and I became good friends. I feel very connected to him and his wife Kristine — and I've never even met them. Working with Kaleo, getting to know him, getting to know Kristine, was the absolute highlight of the last part of this year. I'm already looking forward to meeting them in person one day.
In the meantime, I want to thank Kaleo for putting his heart into these books. I can't begin to say how much it means to me.
Other highlights include:
Seeing Crystal and her husband Dusty roll up in a pickup truck in the dark of a cold February night to deliver firewood so that Benjy and I wouldn't freeze. I had pneumonia at the time and could barely get up to open the front door. Thank you, Crystal, Dusty and Ronlyn (who, naturally, arranged the whole thing from 1,500 miles away). You helped us through a very tough period!
Getting together with the
real
I-Team — the men and women who made up the investigative team I headed in 1999-2000 and the staff I worked with at my second paper. Terje Langeland came back from Japan, and we had a reunion that included food from Qdoba and a lot of beer. I miss these guys so very much. If you put all of us together, barred publisher types and bean counters from the newsroom and set us loose on the world, what a newspaper we would have! Terje, Michael, Oakland, Mark, Jeff, David, Elizabeth, Erica — it was so good to see you!
Hanging with reader friends in the I-Team and Camp Followers groups on Facebook.
The release of
Defiant
, finally getting Connor's book out to fans who'd been waiting since 2008
Joining
Rock*It Reads
and meeting new authors, who now number among the new friendships I made this year.
Feeling the support of my readers and friends through the difficult times of 2012. I am so grateful for my sister Michelle's love and friendship and the support and caring of author Norah Wilson, Jenn LeBlanc, Joyce Lamb, Libby Murphy, Sue Zimmerman, Kristi Ross, Marie Force, Jill Shalvis, Julie James, Ronlyn Howe, Crystal Scott, Hope Frost, Julieanne Reeves, everyone at Rock*It Reads, Bonnie Vanak, Alice Duncan, Alice Gaines, Jan Zimlich, and Mimi Riser. You make such a difference in my life!
And I'm grateful for all of you who read this blog, follow me on Facebook, send me emails and share the love of reading and of books with me. Your readership means a lot to me.
Most of all, I'm grateful for my two sons, Alec and Benjamin, and for the joy they bring to my life each day. Being your mom is the most important thing in my world. And, Benjamin, thanks for your help this year. We accomplished a lot!
Here's to a healthy, happy and prosperous New Year to us all!
Happy 2013, everyone!
Favorite Writing Quotes
"I am an artist. I am here to live out loud."
—Emile Zola

"I am tomorrow, or some future day, what I establish today. I am today what I established yesterday or some previous day."
—James Joyce

"Let other pens dwell on guilt and misery."
—Jane Austen

"Writers are those for whom writing is more difficult that it is for others."
—Ernest Hemingway

"When I write, I feel like an armless, legless man with a crayon in his mouth."
—Kurt Vonnegut

"The ability of writers to imagine what is not the self, to familiarize the strange and mystify the familiar is the test of their power."
—Toni Morrison

"No tears in the author, no tears in the reader."
—Robert Frost.

"I'm a writer. I give the truth scope."
—the character of Chaucer in
A Knight's Tale