Book Releases
Holding On (Colorado High Country #6) —
The Colorado High Country series returns with Conrad and Kenzie's story.

A hero barely holding on…

Harrison Conrad returned to Scarlet Springs from Nepal, the sole survivor of a freak accident on Mt. Everest. Shattered and grieving for his friends, he vows never to climb again and retreats into a bottle of whiskey—until Kenzie Morgan shows up at his door with a tiny puppy asking for his help. He's the last person in the world she should ask to foster this little furball. He's barely capable of managing his own life right now, let alone caring for a helpless, adorable, fluffy puppy. But Conrad has always had a thing for Kenzie with her bright smile and sweet curves. One look into her pleading blue eyes, and he can't say no.

The woman who won't let him fall…

Kenzie Morgan's life went to the dogs years ago. A successful search dog trainer and kennel owner, she gets her fill of adventure volunteering for the Rocky Mountain Search & Rescue Team. The only thing missing from her busy life is love. It's not easy finding Mr. Right in a small mountain town, especially when she's unwilling to date climbers. She long ago swore never again to fall for a guy who might one day leave her for a rock. When Conrad returns from a climbing trip haunted by the catastrophe that killed his best friend, Kenzie can see he's hurting and wants to help. She just might have the perfect way to bring him back to the world of the living. But friendship quickly turns into something more—and now she's risking her heart to heal his.

In ebook and soon in print!
About Me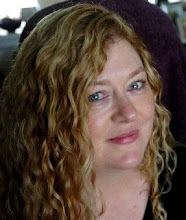 I grew up in Colorado at the foot of the Rocky Mountains, then lived in Denmark and traveled throughout Europe before coming back to Colorado. I have two adult sons, whom I cherish. I started my writing career as a columnist and investigative reporter and eventually became the first woman editor of two different papers. Along the way, my team and I won numerous state and several national awards, including the National Journalism Award for Public Service. In 2011, I was awarded the Keeper of the Flame Lifetime Achievement Award for Journalism. Now I write historical romance and contemporary romantic suspense.
View my complete profile
Subscribe To


Posts


All Comments
Wednesday, February 28, 2007
I was born in the middle of a day that doesn't exist all that often — February 29. While family members are quick to argue that this explains my, er, quirky personality, I like to think it means I'll always be youthful. After all, I have four times fewer birthdays that the average person my age.

Yes, today — or maybe tommorrow — I turned 10.75 years old. I'm the youngest mom, the youngest newspaper editor and the youngest romance novelist you've ever met. Hell, I'm even younger than my own children. Weird, but true!

People think it must be fun to have a weird birthday, and it is. But it wasn't so fun when I was little. Imagine being four or five and being told, "You don't really have a birthday. I guess you don't get any presents." That's a dire pronouncement to the ears of a child. No birthday? No presents? No cake? It's enough to make a tot sit down and cry. And I did.

The cruelest cut came from my hag of a Sunday school teacher, who had a plastic cake she used to celebrate each months' birthdays. When February came, she brought the cake out, sang happy birthday and left me out. Then March came and she forgot. When I whined about it (I think I was five), she said, "Well you don't really have a birthday do you?" Beeotch!

When I was little we celebrated my birthday on February 28 with the usual stuff — cake, ice cream, presents. When I got older, I began celebrating on the nearest Saturday night and reserving the entire week for my own amusement. If I didn't have a single day that was my birthday, then, dammit, the whole bloody week was my birthday.

These days, at the ripe age of 10.5/10.75, I'm not so sure I care whether it's my birthday or not. I just want to continue having them because the alternative — death — is unappealing at the moment.

But next year I have a real birthday. The whole world will live through another Feburary 29, and I plan on doing what I do whenever there truly is a Leap Day — celebrating my butt off.

This just in from one of my dearest friends, journalist Terje Langeland:

"Oh, and happy non-birthday!!!!!!!!!!
(No cake for you.)"
Terje

Hey, Terje, bite me!

In other news: Got slammed with another blizzard this morning. Had a few very close calls during my commute. It's been snowing all day so the drive home will be even more fun. YAY!
Favorite Writing Quotes
"I am an artist. I am here to live out loud."
—Emile Zola

"I am tomorrow, or some future day, what I establish today. I am today what I established yesterday or some previous day."
—James Joyce

"Let other pens dwell on guilt and misery."
—Jane Austen

"Writers are those for whom writing is more difficult that it is for others."
—Ernest Hemingway

"When I write, I feel like an armless, legless man with a crayon in his mouth."
—Kurt Vonnegut

"The ability of writers to imagine what is not the self, to familiarize the strange and mystify the familiar is the test of their power."
—Toni Morrison

"No tears in the author, no tears in the reader."
—Robert Frost.

"I'm a writer. I give the truth scope."
—the character of Chaucer in
A Knight's Tale