Book Releases
Holding On (Colorado High Country #6) —
The Colorado High Country series returns with Conrad and Kenzie's story.

A hero barely holding on…

Harrison Conrad returned to Scarlet Springs from Nepal, the sole survivor of a freak accident on Mt. Everest. Shattered and grieving for his friends, he vows never to climb again and retreats into a bottle of whiskey—until Kenzie Morgan shows up at his door with a tiny puppy asking for his help. He's the last person in the world she should ask to foster this little furball. He's barely capable of managing his own life right now, let alone caring for a helpless, adorable, fluffy puppy. But Conrad has always had a thing for Kenzie with her bright smile and sweet curves. One look into her pleading blue eyes, and he can't say no.

The woman who won't let him fall…

Kenzie Morgan's life went to the dogs years ago. A successful search dog trainer and kennel owner, she gets her fill of adventure volunteering for the Rocky Mountain Search & Rescue Team. The only thing missing from her busy life is love. It's not easy finding Mr. Right in a small mountain town, especially when she's unwilling to date climbers. She long ago swore never again to fall for a guy who might one day leave her for a rock. When Conrad returns from a climbing trip haunted by the catastrophe that killed his best friend, Kenzie can see he's hurting and wants to help. She just might have the perfect way to bring him back to the world of the living. But friendship quickly turns into something more—and now she's risking her heart to heal his.

In ebook and soon in print!
About Me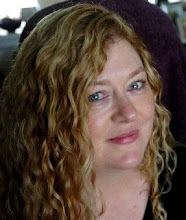 I grew up in Colorado at the foot of the Rocky Mountains, then lived in Denmark and traveled throughout Europe before coming back to Colorado. I have two adult sons, whom I cherish. I started my writing career as a columnist and investigative reporter and eventually became the first woman editor of two different papers. Along the way, my team and I won numerous state and several national awards, including the National Journalism Award for Public Service. In 2011, I was awarded the Keeper of the Flame Lifetime Achievement Award for Journalism. Now I write historical romance and contemporary romantic suspense.
View my complete profile
Subscribe To


Posts


All Comments
Monday, October 25, 2010
Just thought I'd do a quick update on
Breaking Point
.
I missed my Oct. 15 deadline, but I won't miss it by too much.
I finished Chapter 26 this weekend while enjoying a long chat with readers on
Goodreads.com
. The even was organized by a reader, Dhestiny, who has her own blog at Blithely Bookish (you can find it listed lower down on the right side here). I think in the end there were more than 200 posts. Of course, a lot of those were from me answering questions. But back to
Breaking Point
...
I had hoped to write three chapters this weekend, but it just didn't happen. The biggest difficulty about having another job besides novel writing is that it uses up brain power and tends to push my characters out of my mind, no matter how hard I try to hold onto the prior weekend's inspiration. So it wasn't till Sunday morning that the chapter began to click for me.
I have about four chapters left to write — 27 through 30 — plus the mandatory epilogue. (Oh, come on! Most of you are total suckers for a poignant epilogue.) Then begins what I love the most — the editing process.
Different authors handle writing differently. Some bang out an entire draft of a book in a short period of time — a couple of weeks or a month. But I've been an editor too long to bang out anything. So I edit while I write, which makes the process take muuuuch loooooooooonger.
But the upside of writing the way that I write is that when I'm done, I have a fairly polished manuscript. Then my attention shifts from themes and plots and details to really finessing the story, polishing the prose, making sure every scene is how I want it. With the pressure to produce pages behind me, I find it my most creative time. Sometimes I even add, completely rewrite or revise scenes during this time. The shackles scene in
Sweet Release
is an example of that.
I spent some time Sunday evening trying to figure out how this book ends, and the pieces are miraculously starting to fall into place. I hope the next chapters move quickly. I don't want to be so late with the book that I lose my July publication date.
Other book news
: I got the rights to my historicals back from the original publisher, so they belong entirely to me now. You'll see the print copies disappear from stores, including online stores, and the e-books will come down, too. Right now, the sales are still going to the book's former publisher. But hopefully they'll be back relatively soon once I work out how to handle it all. It's new to me. I'm exploring some interesting options at the moment. Sorry that they're going to be largely unavailable for a while.
Unlawful Contact
sold in Japan, and it looks like the I-Team may be on its way to China. Keep your fingers crossed!
We're due to get our first frost tonight. This morning was windy and rainy, then the sun came out. Now the temps are dropping. The tops of the high peaks were sparsely white. Not deep snow yet, but a sign that we're moving toward winter.
Have a great rest of your week. I hope to pop in again before the weekend.
Thanks to all of you who joined in the Goodreads chat, and thanks to Dhestiny for setting it up.
Favorite Writing Quotes
"I am an artist. I am here to live out loud."
—Emile Zola

"I am tomorrow, or some future day, what I establish today. I am today what I established yesterday or some previous day."
—James Joyce

"Let other pens dwell on guilt and misery."
—Jane Austen

"Writers are those for whom writing is more difficult that it is for others."
—Ernest Hemingway

"When I write, I feel like an armless, legless man with a crayon in his mouth."
—Kurt Vonnegut

"The ability of writers to imagine what is not the self, to familiarize the strange and mystify the familiar is the test of their power."
—Toni Morrison

"No tears in the author, no tears in the reader."
—Robert Frost.

"I'm a writer. I give the truth scope."
—the character of Chaucer in
A Knight's Tale