Book Releases
Holding On (Colorado High Country #6) —
The Colorado High Country series returns with Conrad and Kenzie's story.

A hero barely holding on…

Harrison Conrad returned to Scarlet Springs from Nepal, the sole survivor of a freak accident on Mt. Everest. Shattered and grieving for his friends, he vows never to climb again and retreats into a bottle of whiskey—until Kenzie Morgan shows up at his door with a tiny puppy asking for his help. He's the last person in the world she should ask to foster this little furball. He's barely capable of managing his own life right now, let alone caring for a helpless, adorable, fluffy puppy. But Conrad has always had a thing for Kenzie with her bright smile and sweet curves. One look into her pleading blue eyes, and he can't say no.

The woman who won't let him fall…

Kenzie Morgan's life went to the dogs years ago. A successful search dog trainer and kennel owner, she gets her fill of adventure volunteering for the Rocky Mountain Search & Rescue Team. The only thing missing from her busy life is love. It's not easy finding Mr. Right in a small mountain town, especially when she's unwilling to date climbers. She long ago swore never again to fall for a guy who might one day leave her for a rock. When Conrad returns from a climbing trip haunted by the catastrophe that killed his best friend, Kenzie can see he's hurting and wants to help. She just might have the perfect way to bring him back to the world of the living. But friendship quickly turns into something more—and now she's risking her heart to heal his.

In ebook and soon in print!
About Me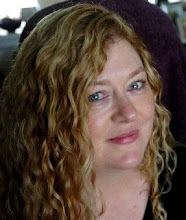 I grew up in Colorado at the foot of the Rocky Mountains, then lived in Denmark and traveled throughout Europe before coming back to Colorado. I have two adult sons, whom I cherish. I started my writing career as a columnist and investigative reporter and eventually became the first woman editor of two different papers. Along the way, my team and I won numerous state and several national awards, including the National Journalism Award for Public Service. In 2011, I was awarded the Keeper of the Flame Lifetime Achievement Award for Journalism. Now I write historical romance and contemporary romantic suspense.
View my complete profile
Subscribe To


Posts


All Comments
Tuesday, December 17, 2019






HARD JUSTICE

is out in ebook and print!
Get ready to fall in love with sexy Scotsman Quinn McManus.
Hard Justice
(Cobra Elite #3) is out today, and this time the badass men and women of Cobra International Security head to Glasgow, Scotland.
I confess that I was selfish when I wrote this book. So far, the Cobra series has taken us to Afghanistan and Bangladesh. But I love Scotland and find Scottish accents irresistibly sexy. So when I needed to pick the next location for an adventure, I chose Scotland. Can you blame me?
Read below for a description of the story, followed by a fun little excerpt.
Elizabeth Shields has always craved adventure. That's why she went to work for the CIA straight out of college. That's probably also the reason she feels drawn to Quinn McManus, a veteran of the British Special Air Service. The big Scotsman gives off a dangerous vibe that she can't resist. Yet, resist she must. She and Quinn both work for Cobra International Security, which has a strict policy against hook-ups between employees, and she's too much of a professional to date a coworker. She and Quinn can never be more than friends. But when his best buddy from the SAS is found murdered on the streets of Glasgow, Elizabeth will do all she can to help Quinn cope with the loss … and find the culprit.
Quinn McManus escaped a life of poverty by joining the British Army. His fellow soldiers became his family, forging a bond stronger than blood. Now, with his best friend dead, he needs Elizabeth's special skills to help track down the killer. He has no intention of getting physical with her. Rules are rules. But as their unofficial investigation heats up, so does the attraction between them. Still, he refuses to surrender. Because if they cross the line from friends to lovers, there will be no going back.
But some battles can't be won, and soon the passion between Quinn and Elizabeth ignites, hot enough to melt the cold Glasgow winter. As they move closer to the truth and to each other, they find themselves in the sights of a stone-cold killer, who won't hesitate to destroy them both to keep a terrible secret.
Excerpt from

Hard Justice
Quinn walked in wearing a T-shirt and gym pants that rode low on his hips. He flashed Elizabeth a smile and walked over to the free weights, setting up the chest press.
Elizabeth had seen him work out before—all that muscle in action. Cobra had a gym in the basement that most of the employees used to stay fit. The difference between Cobra's gym and this place was that they were on vacation now—and they were alone.
It would be so easy to give in and let her hormones win. She'd danced with Quinn and knew he was good with his body. He'd probably be as lethal in bed as he was out of it. But she'd hooked up with a coworker once before and had paid a terrible price for it. She'd sworn to herself never to make that mistake again.
Still, she was on vacation. It didn't hurt to ogle him—just a little.
Bench press. Bicep curls. Triceps. Incline press.
He got to his feet, raised the hem of his T-shirt to wipe the sweat from his face, exposing that delicious six-pack.
Elizabeth didn't realize she'd stopped running until the machine tossed her onto the floor. She toppled with a shriek, landing flat on her butt.
"Are you hurt?" Quinn jogged over, held out a big hand to help her up.
Heat rushed into her cheeks. "I'm fine."
She took his hand, stood, coming face to face with him—or face to sternum. He smelled like salt and sweat and soap, the warm scents filling her head, leaving her intoxicated.
"Did you forget you were runnin'?" The gleam in his blue eyes told her he found all of this funny.
She couldn't tell him the truth, so she lied. "I'm not sure what I did."
He leaned down, bringing his gaze level with hers. "Next time you're wantin' to watch me at the weights, turn off the machine first, and come pull up a chair."
# # #
Quinn saw Elizabeth's eyes go wide, her cheeks flaming scarlet.
"You!" She glared at him, gave him a wee shove.
"Me?" He fought not to laugh. Och, she was adorable when she was angry. "It was you gawpin' at me and you who fell. What did I do?"
"Oh, like you've never stared at my ass before." Furious now, she gave herself a slap on the bum and then cupped her breasts through her T-shirt. "Or ogled my tits."
The sight of her cupping her own breasts sent blood rushing to his groin and brought his gaze to the exact place it should not be.
"Aye, I'll no' deny it. We're both adults. What's the harm in lookin'?"
His words seemed to make her angrier. She opened her mouth as if to blister his ears—then leaped into his arms and kissed him.
Quinn caught her, drew her hard against him, his shock washed away by a rush of lust. He forgot about Jack's murder. He forgot they were in the hotel gym. He forgot that they shouldn't be doing this, because,
sweet Jesus
, they ought to have done it years ago. He forgot everything but Lilibet—her taste, the soft feel of her body against his, the sweet scent of her skin.
Och, the woman could kiss. She took everything he could give her and demanded more, her tongue teasing his, her teeth nipping his lips—
"Is this man harassin' you, miss?"
Elizabeth went stiff in Quinn's arms, the two of them opening their eyes to find a young security guard walking toward them.
Quinn set Elizabeth on her feet, trying not to laugh at the absurdity of the situation. "We're just havin' a wee snog, aye?"
"Miss?" The man didn't seem to believe Quinn, but waited for Elizabeth to answer. "It didnae look like snoggin'."
It took Quinn a moment to understand the accusation—a measure of how distracted he was just now. The guard must have seen Elizabeth shove him on the surveillance feed and had gotten the wrong idea.
Elizabeth gave the man that beautiful smile of hers. "I'm fine. Thank you. I fell off the machine. He helped me up and teased me about it, so I gave him a shove and, um, kissed him. I guess we forgot where we were. I'm so sorry we worried you, but I do appreciate your concern for my safety."
"If you're certain, miss…"
"Yes, thank you."
Quinn couldn't fault the guard for watching out for women, but the thought that anyone could believe him capable of abusing Elizabeth set his temper on edge. He wasn't that sort of man. No matter what anyone said, he was nothing like his father. Some part of him wanted an apology, but that would make him a right prick.
The guard was just doin' his job, aye?
Elizabeth turned to Quinn. "I'm done with my run. I'll see you upstairs."
"Aye, I'm comin', too."
The security guard walked out of the gym with them. "Enjoy your stay wi' us."
* * *
I hope you enjoyed the excerpt. Grab your copy today, and snuggle up with Quinn and cup of hot cocoa.
Copyright (c) 2019 Pamela Clare
Favorite Writing Quotes
"I am an artist. I am here to live out loud."
—Emile Zola

"I am tomorrow, or some future day, what I establish today. I am today what I established yesterday or some previous day."
—James Joyce

"Let other pens dwell on guilt and misery."
—Jane Austen

"Writers are those for whom writing is more difficult that it is for others."
—Ernest Hemingway

"When I write, I feel like an armless, legless man with a crayon in his mouth."
—Kurt Vonnegut

"The ability of writers to imagine what is not the self, to familiarize the strange and mystify the familiar is the test of their power."
—Toni Morrison

"No tears in the author, no tears in the reader."
—Robert Frost.

"I'm a writer. I give the truth scope."
—the character of Chaucer in
A Knight's Tale