Book Releases
Holding On (Colorado High Country #6) —
The Colorado High Country series returns with Conrad and Kenzie's story.

A hero barely holding on…

Harrison Conrad returned to Scarlet Springs from Nepal, the sole survivor of a freak accident on Mt. Everest. Shattered and grieving for his friends, he vows never to climb again and retreats into a bottle of whiskey—until Kenzie Morgan shows up at his door with a tiny puppy asking for his help. He's the last person in the world she should ask to foster this little furball. He's barely capable of managing his own life right now, let alone caring for a helpless, adorable, fluffy puppy. But Conrad has always had a thing for Kenzie with her bright smile and sweet curves. One look into her pleading blue eyes, and he can't say no.

The woman who won't let him fall…

Kenzie Morgan's life went to the dogs years ago. A successful search dog trainer and kennel owner, she gets her fill of adventure volunteering for the Rocky Mountain Search & Rescue Team. The only thing missing from her busy life is love. It's not easy finding Mr. Right in a small mountain town, especially when she's unwilling to date climbers. She long ago swore never again to fall for a guy who might one day leave her for a rock. When Conrad returns from a climbing trip haunted by the catastrophe that killed his best friend, Kenzie can see he's hurting and wants to help. She just might have the perfect way to bring him back to the world of the living. But friendship quickly turns into something more—and now she's risking her heart to heal his.

In ebook and soon in print!
About Me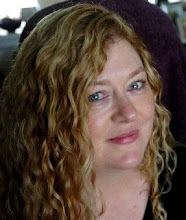 I grew up in Colorado at the foot of the Rocky Mountains, then lived in Denmark and traveled throughout Europe before coming back to Colorado. I have two adult sons, whom I cherish. I started my writing career as a columnist and investigative reporter and eventually became the first woman editor of two different papers. Along the way, my team and I won numerous state and several national awards, including the National Journalism Award for Public Service. In 2011, I was awarded the Keeper of the Flame Lifetime Achievement Award for Journalism. Now I write historical romance and contemporary romantic suspense.
View my complete profile
Subscribe To


Posts


All Comments
Tuesday, October 28, 2014
Kindle:
http://amzn.to/1x1oo3u
Nook:
http://bit.ly/1CGXHEr
iTunes
http://bit.ly/1x1qD6W
Kobo
http://bit.ly/1xEK48M
They went behind my back. Yes, they planned all of it behind my back. It was only
after
a cover was nearly completed and a host of authors had signed on to be a part of it that authors Norah Wilson and Dianna Love told me about their idea — a box set to help raise money for my medical expenses.
I burst into tears.
For those of you who don't know, I was diagnosed with breast cancer on April 21. After I had a bilateral mastectomy in June, they found that the cancer had spread to a single lymph node, making chemo and radiation advisable. I'm recovering from my last chemotherapy treatment now and will start five weeks of daily radiation treatments on Nov. 3. Sometime next year, I'll be healed enough to undergo reconstructive surgery.
Although I have health insurance, I've used up my entire savings on co-pays and "co-insurance." To make matters worse, I've been too sick to write. For a self-employed author, that's bad news. It means, among other things, that I have no resources going into next year's medical care, including reconstruction. My fellow authors know this, and that's what led some of them to conspire together to create the LAST HERO STANDING box set.
[Read more about why these authors chose to act
here
.]
The box set contains 12 stories — 11 stories from 11 authors, plus a bonus short story from Dianna Love — and costs only 99 cents. That's 99 cents for the equivalent of 2,000 pages of fiction. Included in the box set is my novella
First Strike
, the erotic prequel to
Striking Distance
.
Participating authors include New York Times bestsellers Dianna Love, Cynthia Eden, Elisabeth Naughton, Joan Swan, Bonnie Vanak; USA Today bestsellers Norah Wilson, Adrienne Giordano, and Mary Buckham; and award-winning authors Stephanie Rowe and Tracey Devlin. The stories range from romantic suspense to paranormal to contemporary. So, although most readers of this blog have likely read
First Strike
, there are lots of other great stories to be found in this set.
It has been a hard road and oftentimes a lonely one. Chemo made my immune system crash. Even a cold could be life-threatening to me at this point. As a result, I've been on a kind of reverse isolation, restricted to my home, where I can receive very few visitors for fear that someone might be sick and not realize it.
Yet, despite the isolation, I've found so much support among my readers and fellow romance authors. They've reached out with cards, phone calls, emails and gifts to tell me that I wasn't alone. While I sat here putting this blog post today, UPS arrived with Mrs. Fields cookies sent by author Julie James. I can't tell you what the kindness of these remarkable people has meant to me in the darkest hours of fighting this terrible disease.
LAST HERO STANDING is available for one month only, and all the proceeds go toward my medical fund. Thanks so much for your support and concern!
Kindle:
http://amzn.to/1x1oo3u
Nook:
http://bit.ly/1CGXHEr
iTunes
http://bit.ly/1x1qD6W
Kobo
http://bit.ly/1xEK48M
Favorite Writing Quotes
"I am an artist. I am here to live out loud."
—Emile Zola

"I am tomorrow, or some future day, what I establish today. I am today what I established yesterday or some previous day."
—James Joyce

"Let other pens dwell on guilt and misery."
—Jane Austen

"Writers are those for whom writing is more difficult that it is for others."
—Ernest Hemingway

"When I write, I feel like an armless, legless man with a crayon in his mouth."
—Kurt Vonnegut

"The ability of writers to imagine what is not the self, to familiarize the strange and mystify the familiar is the test of their power."
—Toni Morrison

"No tears in the author, no tears in the reader."
—Robert Frost.

"I'm a writer. I give the truth scope."
—the character of Chaucer in
A Knight's Tale