Book Releases
Holding On (Colorado High Country #6) —
The Colorado High Country series returns with Conrad and Kenzie's story.

A hero barely holding on…

Harrison Conrad returned to Scarlet Springs from Nepal, the sole survivor of a freak accident on Mt. Everest. Shattered and grieving for his friends, he vows never to climb again and retreats into a bottle of whiskey—until Kenzie Morgan shows up at his door with a tiny puppy asking for his help. He's the last person in the world she should ask to foster this little furball. He's barely capable of managing his own life right now, let alone caring for a helpless, adorable, fluffy puppy. But Conrad has always had a thing for Kenzie with her bright smile and sweet curves. One look into her pleading blue eyes, and he can't say no.

The woman who won't let him fall…

Kenzie Morgan's life went to the dogs years ago. A successful search dog trainer and kennel owner, she gets her fill of adventure volunteering for the Rocky Mountain Search & Rescue Team. The only thing missing from her busy life is love. It's not easy finding Mr. Right in a small mountain town, especially when she's unwilling to date climbers. She long ago swore never again to fall for a guy who might one day leave her for a rock. When Conrad returns from a climbing trip haunted by the catastrophe that killed his best friend, Kenzie can see he's hurting and wants to help. She just might have the perfect way to bring him back to the world of the living. But friendship quickly turns into something more—and now she's risking her heart to heal his.

In ebook and soon in print!
About Me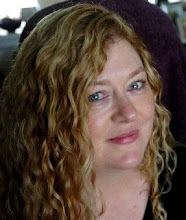 I grew up in Colorado at the foot of the Rocky Mountains, then lived in Denmark and traveled throughout Europe before coming back to Colorado. I have two adult sons, whom I cherish. I started my writing career as a columnist and investigative reporter and eventually became the first woman editor of two different papers. Along the way, my team and I won numerous state and several national awards, including the National Journalism Award for Public Service. In 2011, I was awarded the Keeper of the Flame Lifetime Achievement Award for Journalism. Now I write historical romance and contemporary romantic suspense.
View my complete profile
Subscribe To


Posts


All Comments
Thursday, December 31, 2015
A few weeks went by. I quit needing morphine. And then the words just exploded out of me.
What a year 2015 was!
In 2014, thanks to breast cancer, I wrote zero published words. In 2015, I wrote more than 230,000 published words. It felt and still feels like a major accomplishment.
First came
Seduction Game
, which was released in ebook and audiobook formats on Oct. 20.
(The book hits bookstore shelves in paperback on Jan. 5!)
The story is the lightest of the seven full-length I-Team books and was so much fun to write. Most readers really enjoyed the story — and getting to know Holly a lot better.
Then I started
Soul Deep
, part of the I-Team series and a follow-up to
Skin Deep
. I had a lot of fun telling the story of an older hero and heroin. Jack and Janet showed a lot less ego and made more mature choices. That was refreshing for me as an author. Love knows no age limit, after all.
But halfway through writing this book, I got slammed by the emotionl aftermath of cancer treatment. I spent most of a week crying, unable to write, uninterested in doing anything, mourning the life that had been mine, a life that ended when I heard the diagnosis.
"I wish I could tell you it gets better," said a friend of mine who has faced his own battle with prostate cancer. "It doesn't. I just gets different."
I found myself in a new, uncertain life, the landscape of my world permanently altered, and just facing that every day felt like more than I could take for much of the summer.
Even so — I'm not sure how — I managed to finish
Soul Deep
. Most I-Team fans enjoyed seeing Jack get his own unexpected HEA, though for some the idea of an older hero was too much. That's okay. Not every book is for every reader.
A caring friend sent me to San Diego for an all-expenses paid week of recuperation with my younger son, Benjamin, and my friend, Jackie. I met my assistant Shell Ryan, who lives there, for the first time, and was reunited with my true love — the ocean.
I cannot say how much this trip helped to lift my spirits. We told the hotel staff that we were there to celebrate the end of cancer treatment, and they really got into the spirit of that, sending a congratulatory bowl of fruit and a card to my room and saying "Congratulations!" and offering me good wishes whenever we bumped into anyone.
Other highlights included having friends from France come to visit. Showing them around Rocky Mountain National Park was a lot of fun.
In August, I was blessed to be present at the birth of my first grandchild. Little Oliver Harrison Patarino was born at 11:10 AM on Aug. 10, and my heart has never been the same. I adore this little boy and have savored every moment I've spent with him and my other grandkids — Wesley (9) and Mallory (7). Angela, my daughter-in-law, had such a rough pregnancy, but it came with a very happy ending.
Over a very busy summer, we adopted another kitten so that Tazzy, our woodpile kitty, would have a friend. Willy, a rescue, came to live with us at 8 weeks old. A big, fluffy lover boy, he is now easily twice Tazzy's size. He is very easy-going and has helped Tazzy, who was likely born feral, be less afraid of people.
We also had wonderful visit with Sebastian and, friends of ours from France. It is always a joy to share the natural beauty of Colorado with people we care about.
Then in September, Benjamin left for eight months in France — a great opportunity, but hard for me. I miss him, of course, and eight months feels like a very long time. He is doing well, however, and making the most of his time there, which is exactly what he should be doing. I enjoy his photos and stories about his experiences in Picardy, which is where he is living this time around — a very different world from Paris.
In October, my Danish niece Claudia came to stay and work as my intern for a few weeks. It was great to get to spend time with her and to show her around Boulder and the mountains. Her mother, Christina, my Danish sister from my days as an exchange student, arrived for that last week, and the three of us had a great time. It was truly hard to see them leave, too.
After that, I poured myself into writing
Dead By Midnight: An I-Team Christmas
, the finale of the I-Team series. A short novel, it brings most of the I-Team couples and characters together for one terrible night in Denver. Terrorists take over a historic Denver hotel, where a couple of Christmas parties are taking place, not knowing that they've just taken the wrong bunch hostage. What follows is as tense a story as I've ever written. I poured all my love for the I-Team heroes and heroines into every page. Perhaps as result, reader response to
Dead By Midnight
has been overwhelming. The last page brings the I-Team series to an end — at least for now.
Yes, what a year it has been!
Last January, I sat in my oncologist's office, asking him about my recurrence risk. It felt so important for me to know whether that risk was 10 percent in five years or 8 percent in 10 years. He turned to me and said, "Quit reading about breat cancer, and start writing again."
Something in his words made me realize that the recurrence risk doesn't really matter. What mattered was living the life I have. In that moment, I was able to set aside most of my fear and to pour myself into my daily living. I thank God for that gift.
None of us knows how much time we have. No one knows what the new year will bring. The only thing we can do is to cherish the time we have with the people we love and do our very best to make each day count, putting to work the gifts that we've been given. That's what I tried to do in 2015, and it's what I'll continue to strive to do in 2016.
I do have hopes and plans. I'd love to make it to France in February to keep the promise I made to Benjamin in 2014 to join him there for the 100th anniversary of the Battle of Verdun on Feb. 21. I've got a real birthday in 2016, so that will be fun. I want to see my Danish friends and family again, not to mention Copenhagen, my favorite city on earth.
I've started a new contemporary romance series that I hope you'll all enjoy, featuring members of an alpine search and rescue team. Set in a small mountain town modeled after Nederland, this is Colorado small mountain town romance with lots of authentic Colorado flavor.
I plan to start every day by reading a poem, to do more to help those who have nothing, to take better care of myself, tpaint and find new ways of creating, and to spend more time with my grandkids, niece and nephews.
Thank you to all of you who continue to support my work as an author and me as the human being behind the books. Your support day in and day out means so very much.
I wish you and your families a very happy,
healthy
and peace-filled New Year.
Favorite Writing Quotes
"I am an artist. I am here to live out loud."
—Emile Zola

"I am tomorrow, or some future day, what I establish today. I am today what I established yesterday or some previous day."
—James Joyce

"Let other pens dwell on guilt and misery."
—Jane Austen

"Writers are those for whom writing is more difficult that it is for others."
—Ernest Hemingway

"When I write, I feel like an armless, legless man with a crayon in his mouth."
—Kurt Vonnegut

"The ability of writers to imagine what is not the self, to familiarize the strange and mystify the familiar is the test of their power."
—Toni Morrison

"No tears in the author, no tears in the reader."
—Robert Frost.

"I'm a writer. I give the truth scope."
—the character of Chaucer in
A Knight's Tale