Book Releases
Holding On (Colorado High Country #6) —
The Colorado High Country series returns with Conrad and Kenzie's story.

A hero barely holding on…

Harrison Conrad returned to Scarlet Springs from Nepal, the sole survivor of a freak accident on Mt. Everest. Shattered and grieving for his friends, he vows never to climb again and retreats into a bottle of whiskey—until Kenzie Morgan shows up at his door with a tiny puppy asking for his help. He's the last person in the world she should ask to foster this little furball. He's barely capable of managing his own life right now, let alone caring for a helpless, adorable, fluffy puppy. But Conrad has always had a thing for Kenzie with her bright smile and sweet curves. One look into her pleading blue eyes, and he can't say no.

The woman who won't let him fall…

Kenzie Morgan's life went to the dogs years ago. A successful search dog trainer and kennel owner, she gets her fill of adventure volunteering for the Rocky Mountain Search & Rescue Team. The only thing missing from her busy life is love. It's not easy finding Mr. Right in a small mountain town, especially when she's unwilling to date climbers. She long ago swore never again to fall for a guy who might one day leave her for a rock. When Conrad returns from a climbing trip haunted by the catastrophe that killed his best friend, Kenzie can see he's hurting and wants to help. She just might have the perfect way to bring him back to the world of the living. But friendship quickly turns into something more—and now she's risking her heart to heal his.

In ebook and soon in print!
About Me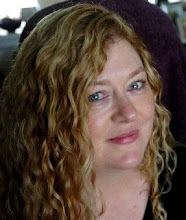 I grew up in Colorado at the foot of the Rocky Mountains, then lived in Denmark and traveled throughout Europe before coming back to Colorado. I have two adult sons, whom I cherish. I started my writing career as a columnist and investigative reporter and eventually became the first woman editor of two different papers. Along the way, my team and I won numerous state and several national awards, including the National Journalism Award for Public Service. In 2011, I was awarded the Keeper of the Flame Lifetime Achievement Award for Journalism. Now I write historical romance and contemporary romantic suspense.
View my complete profile
Subscribe To


Posts


All Comments
Sunday, August 22, 2010
I'm still at home recovering, but other members of my family are doing what they do on the weekend — hiking and climbing in the mountains.
Since most of you probably haven't been to Colorado, I thought I'd share some photos of my dad and brother's hike up to Blue Lake. My brother David took the photos. Blue Lake is situated high in the mountains just below timberline — the point where trees cease to grow on the mountainsides. The total distance of the hike to the lake is about 12 miles, much of it at high altitude.
The photo at the top is a view of Blue Lake from above.
There are still patches of snow up there, though not much, I'm told. It's been a hot summer.
Here's my dad, an avid mountain climber at the age of 66. He climbs
fourteeners
— mountains higher than 14,000 feet in elevation — every summer and has climbed all but two of the state's 53 fourteeners. My brother Robert has climbed all of them, some alone in the dead of winter. My dad and brothers have been pushing these past few years to climb 12- and 13,000-foot peaks, which there seem to be an unlimited number of in Colorado.
This is Blue Lake. Not so blue when you're right up against it. You can see that the lake is right at timberline, with the trees surrounding it being the last on the mountainside.
Here's a little friend — well, not so little, really — that they met along the way. Between us, I and my family have seen deer, bear, mountain lions, bobcats, rattlesnakes, moose, foxes, eagles, hawks galore, coyotes (
get the corn pollen!
), elk, porcupines, big horn sheep, mountain goats... Well, pretty much everything we have here. I personally have seen everything in that list except moose and rattlesnakes.
I truly grew up doing this almost every weekend. It may sound corny, but I try to channel a little bit of my love for Colorado and its wide-open skies into my I-Team stories.
Here's my dad sitting at the summit cairn of whatever peak it is that Blue Lake rests below. Look at the sky behind him. Those little, barely visible flecks of color in the short tundra grass are wildflowers, some no taller than your thumb. It's a tender environment, with beauty being reduced to bare essentials. I've always said that the scenery above timberline is scenery you must
earn
by dragging yourself up the trail through the thin air. But it's truly breathtaking.
The nice thing is that David and my father always share their photos, so even though I haven't gone with them for a couple of years, I get to share in it and enjoy the scenery without earning it.
I hope you enjoyed it, too!
Surgery update:
I broke out into hives on Tuesday, and they wouldn't go away, even when I rendered myself all but unconscious on high doses of Benadryl. (Hate that stuff!) I started having a little trouble breathing again and that meant a trip to the ER. There's a very small chance that my body could be reacting to the titanium implants, but the doc thought it was a reaction to a medication they'd given me. So now I'm on steroids again. I was relieved that she felt pretty certain it wasn't the implants, because going through this surgery again is not on my list of things to do. The hives are fading. My neck continues to get better. And I'm really looking forward to feeling good again one day soon.
Urban farm news

:
I can't work in it, can't harvest it, but I sure can enjoy the bumper crop of green beans and swiss chard we've got going on. Broccoli, too. I probably need to eat veggies for breakfast to have any hope at all of keeping up. I've been giving lots away. My mom has worked out there a lot, and I send her home with gallon bags of green beans and swiss chard as thanks. My sister-in-law and niece (who is a writer at age 10 — yay!) are on their way now to pick green beans. I told them they could take whatever they pick.
Book news:
Because I spent so much time away from the manuscript for
Breaking Point
, I started reading it from the beginning two days ago to reacquaint myself with the details and pick up the emotional threads again. (For me, it's all about the emotion.) So far... It's coming together. It's good that you Reece's Pieces included Zach on the mug because I think some of you might be switching teams come next July. Then again, I know how fiercely loyal you are.
Inspired by you all, I do intend to try to open a little Pamela Clare shop that will include I-Team and historical mugs, T-shirts and such. I'll give some away as prizes, and those of you who want can buy whatever excites you the most.
No word on the cover yet. Still awaiting news on that...
Favorite Writing Quotes
"I am an artist. I am here to live out loud."
—Emile Zola

"I am tomorrow, or some future day, what I establish today. I am today what I established yesterday or some previous day."
—James Joyce

"Let other pens dwell on guilt and misery."
—Jane Austen

"Writers are those for whom writing is more difficult that it is for others."
—Ernest Hemingway

"When I write, I feel like an armless, legless man with a crayon in his mouth."
—Kurt Vonnegut

"The ability of writers to imagine what is not the self, to familiarize the strange and mystify the familiar is the test of their power."
—Toni Morrison

"No tears in the author, no tears in the reader."
—Robert Frost.

"I'm a writer. I give the truth scope."
—the character of Chaucer in
A Knight's Tale