Book Releases
Holding On (Colorado High Country #6) —
The Colorado High Country series returns with Conrad and Kenzie's story.

A hero barely holding on…

Harrison Conrad returned to Scarlet Springs from Nepal, the sole survivor of a freak accident on Mt. Everest. Shattered and grieving for his friends, he vows never to climb again and retreats into a bottle of whiskey—until Kenzie Morgan shows up at his door with a tiny puppy asking for his help. He's the last person in the world she should ask to foster this little furball. He's barely capable of managing his own life right now, let alone caring for a helpless, adorable, fluffy puppy. But Conrad has always had a thing for Kenzie with her bright smile and sweet curves. One look into her pleading blue eyes, and he can't say no.

The woman who won't let him fall…

Kenzie Morgan's life went to the dogs years ago. A successful search dog trainer and kennel owner, she gets her fill of adventure volunteering for the Rocky Mountain Search & Rescue Team. The only thing missing from her busy life is love. It's not easy finding Mr. Right in a small mountain town, especially when she's unwilling to date climbers. She long ago swore never again to fall for a guy who might one day leave her for a rock. When Conrad returns from a climbing trip haunted by the catastrophe that killed his best friend, Kenzie can see he's hurting and wants to help. She just might have the perfect way to bring him back to the world of the living. But friendship quickly turns into something more—and now she's risking her heart to heal his.

In ebook and soon in print!
About Me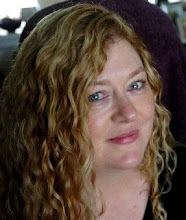 I grew up in Colorado at the foot of the Rocky Mountains, then lived in Denmark and traveled throughout Europe before coming back to Colorado. I have two adult sons, whom I cherish. I started my writing career as a columnist and investigative reporter and eventually became the first woman editor of two different papers. Along the way, my team and I won numerous state and several national awards, including the National Journalism Award for Public Service. In 2011, I was awarded the Keeper of the Flame Lifetime Achievement Award for Journalism. Now I write historical romance and contemporary romantic suspense.
View my complete profile
Subscribe To


Posts


All Comments
Sunday, October 30, 2011
Happy Monday, everyone! I've asked Marie Force to join us today to talk about her new release TREADING WATER. During the months that I've known Marie, she's talked repeatedly about this book and how it is the book of her life. I found her journey from writing the first page to the books release to be very moving. I thought you'd find it moving as well.
So please welcome Marie Force.
Marie Force:
Thanks so much for having me, Pamela! I always love visiting with you and your readers.
Pamela Clare:
I'm so glad you could make time to stop by and answer some questions. Tell us about the plot of your latest book.
MF:
Sure, here is the brief synopsis for
Treading Water
:
Love is the last thing on Jack Harrington's mind when he sets out to meet Andi Walsh's flight. Recently back to work after spending more than a year tending to his comatose wife, Jack is focused on getting through each day and caring for his three daughters. However, the moment he sets eyes on Andrea Walsh, the interior designer who has come to decorate the hotel his company is building in Newport, Rhode Island, Jack begins to wonder if Andi might be his second chance.
After a disastrous marriage, Andi, single mom to a hearing-impaired son, isn't exactly looking for love, either, but that's what she finds with Jack. The two embark on a long-distance relationship fraught with challenges as they balance the needs of their children and dueling careers while Jack continues to care for his wife, Clare. Just when Jack thinks his life is once again settled, he is confronted with a new challenge that tests him in ways he never could've imagined, leaving him to wonder if "happily ever after" is in the cards for him.
PC:
You've told me this is the book of your heart and shared journey behind this book with me. Can you share it with my readers?
MF:
It is most definitely the book of my heart, Pamela! Treading Water was the first book I wrote, way back in 2005. Jack Harrington was the first character to show up fully formed in my imagination around 2002. We had a long flirtation until I finally put fingers to keys to write his story. It's been a long journey since the day I wrote "the end" in May 2005 to last week when Treading Water was finally available for sale. I laugh all the time at how I totally overwrote the first draft of TW. It's now 60,000 words "slimmer" than that initial version. However, I learned from that experience and it hasn't happened again. Two sequels to TW are coming soon,
Marking Time
(Nov. 29) and
Starting Over
(Dec. 27). These three books are my favorites of all my books, so this is a very exciting time for me!
PC:
I think your books are a clear example of outstanding writing and storytelling that just doesn't fit in the NY box, for example, the hero and heroine being relationships with other people at the beginning of
Love at First Flight
. What advice do you have for other writers whose work likewise challenges some of those rigid rules of romance?
MF:
I definitely don't fit in the NY box. That used to bother me, but it doesn't anymore. Now that I've had a taste of indie publishing and enjoyed full control over every aspect of the process and made a
lot
of money doing it, I'm grateful for all the rejections I received over the years. Every one of them led me to the place where I am now, and I'm in a very happy, indeed. As for those rigid rules you mentioned, I refer to
Treading Water
,
Marking Time
and
Starting Over
as the books I wrote before I "knew better." I believe my ignorance made them better books than they would've been if I wrote them today with all my knowledge of "the rules." I strongly advocate that authors write books they are passionate about. If we don't love our own books how can we expect that anyone else will? The good news is that if your square-peg book doesn't fit into traditional publishing's round hole, you have many options you wouldn't have had even a couple of years ago. (I didn't intend for that metaphor to get dirty, but hey, I'm a romance writer!)
PC:
Much has been made (and justifiably so) of your success as a self-published author. Certainly, you've been a huge help and inspiration for me and others. Where do you see publishing a year or two down the road?
MF:
Oh boy, that's a loaded question! In light of economic realities, I think traditional publishing will have no choice but to focus on their bestselling name-brand authors. I predict a long, cold winter ahead for mid-list and debut authors who are hoping to break out or break in. I'm not sure where this strategy will leave publishing in the long run as the name-brand authors won't be writing forever, and with little attention given to their successors a vacuum of sorts will be created.
I've noticed hardly any new romance deals are being reported to Publisher's Marketplace these days. I'm not sure if that's because no one is reporting them or because there're none to report, but that's an interesting and worrisome development. Authors looking to break into publishing may have to try alternative routes to find their footing, and I think more and more new authors will skip the query stage to strike out on their own as independent publishers.
That said, I don't think anyone should put the first book they write up for sale and expect it to jump-start a career. Authors far more successful than me who've been leaders in self-publishing recommend that you write two to three books before you even CONSIDER self-publishing. I agree with that advice. I also believe that quantity and momentum are as important to an indie author as quality writing and editing. Just like in traditional publishing, the more books you have for sale the better your chances are of breaking out. However, be very, very careful posting a book that's not ready for prime time. You can do so much more harm than good to your career by posting a book before its time.
PC:
So if a traditional publisher came a'calling next week and offered you a million dollars for your next book, what would you do?
MF:
LOL! Another loaded question! My response to an offer like that would depend ENTIRELY on ebook royalties and whether there would be a time limit on how long the publisher would own my ebook rights. I'd be very wary of signing any contract that would more or less ensure that even my grandchildren wouldn't be able to get the rights back to my books. Back in the day, books went out of print and rights reverted back to authors rather neatly (well, sometimes it was neat). Ebooks never go "out of print," so as long as they're still selling in reasonable numbers, an author has no hope of ever again owning the rights to her work. To make a long answer longer, like anyone I could be seduced by the lure of big money, but I'm far more concerned these days about royalties and rights reversion than I am about a big advance.
PC:
What's your next project?
MF:
I expect to spend much of 2012 working on the McCarthys of Gansett Island series that began last June with
Maid for Love
and continued with
Fool for Love
and
Ready for Love
. I'm working on Book 4, Falling for Love, now and hope to have it out early next year. I have at least three more books in mind for that series, maybe more. I'm also looking forward to getting to work on the next Fatal Series book, tentatively titled
Fatal Attack
, which would follow book 4,
Fatal Flaw
, which is due out February 6.
PC:
How does a busy working mom find time to write?
MF:
Ummm….well, nights, weekends, holidays, vacations, before work… It's a tough balancing act, especially now that I'm running a growing business as a writer. With a busy day job and two teenagers to supervise, I find myself juggling a lot of balls all the time, but somehow it all gets done. I keep waiting for my head to explode! LOL! I'm also in favor of any legislative measure that would add a few more hours to the day!
Thanks again for having me and for the great questions!
Thank you, Marie! And best of luck with
Treading Water
, as well as your writing.
Now, Marie is exceedingly busy. However, if you have questions for her, feel free to post them. She'll be checking back to answer as she has time.
Monday, October 24, 2011
Hi!
Remember me?
Sorry it's been so long since I've last updated this blog. I've been busy writing, trying to get
Defiant
written by Christmas for its slated July release.
Those of you who follow me on Twitter or Facebook know that I took a week's vacation, planning on epic writing, only to have a glitch in MS Word for Mac 2011 destroy two chapters I'd written. I lost some very nuanced writing, which I then had to recreate, losing most of my vacation to that. But the book is moving forward again.
Deadline is definitely curtailing the time I have to spend on social media, though I have been able to pop in on Facebook and Twitter now and then. I really ought to be staying offline altogether. (See image above.)
I can't believe we're already at the end of October! In less than two months,
Surrender
, the first book in the MacKinnon's Rangers series, will be reissued with new material, followed by
Untamed
in January.
I had hoped to get an I-Team Christmas novella written by mid-November, but those plans have probably been obliterated. Anyone feel like celebrating an I-Team Christmas in March? Oh, well.
Please know how much your emails and messages of support mean to me.
And now, just for fun, here's the Prologue and Chapter 1 of
Defiant
. Those of you who are familiar with the first two books will recognize the prologue.
Defiant
takes us back to the beginning of the MacKinnon brother's relationship with Lord William Wentworth, but this time we get that experience from Connor's point of view. As the youngest MacKinnon brother, nicknamed "Cub," he has always been the hot head of the group.
I started the series trying to make the heroine a tribute to Mary Jameson, who was taken by the Shawnee as a teenager and who suffered the unimaginable horror of having her entire family slaughtered behind her back. Some of the lines of dialogue are taken straight from Mary's life, including her mother's last words to her: "Don't forget your English tongue."
But it just didn't work to have a young frontier lass in the heroine's role — in part because Lord William wouldn't give a fig about her — I needed to adapt Mary's story for another heroine. And so Lady Sarah Woodville was born.
Right now, I'm loving writing this story, so much so that stopping to do anything — cook, shower, work — is a huge source of aggravation. I love the history of this time period more than words can convey. It's visceral for me. I want to float away in it and just feel it surrounding me. I hope it comes through in the stories.
So travel with me back through the centuries to the primordial forest of the great Northwestern Wilderness, as it was known, to Albany on the Hudson...
PROLOGUE
July 28, 1755
Albany, on the Hudson River
His Majesty's Colony of New York
"I didna kill anyone." Connor MacKinnon met his older brothers' gazes, heavy fetters biting into his wrists and ankles, the iron cold and hard. "I swear it!"
Iain, the oldest, frowned. "Morgan and I bided the night at Oldiah Cooper's tavern, and many saw us there. But you left and didna come back till the morn. Where did you go?"
Connor hated that look on his brother's face — the one that said Iain believed he'd been up to some mischief. "I bided the night wi' Mistress Vandall."
Morgan, who at four-and-twenty was just a year older than Connor, shook his head. "Her good man is but two days in the grave."
"Aye, and I went to console her."
Morgan gave a snort. "You're a bloody saint."
Connor grinned. "She felt much recovered when I left her side, I promise you that."
Poor Kally had been married off to a man so old and infirm that he'd been unable to get a rising with any strength to it and had given his young wife neither pleasure nor children. So hungry had she been for a man's touch that she'd all but come apart in Connor's arms. Aye, he'd bedded her well — and left her with a smile on her pretty face.
"Did anybody see you there?"
"Nay, I was cannie." Connor couldn't keep the smile off his face. "But Kally willna soon forget who was wi' her last even."
Iain glared at him, his voice dropping to an angry hiss as a guard passed their door. "Think, Connor! Would you ask the lass to tell all of Albany that you were in her bed? Are you after seein' her branded a fornicator and flogged?"
"Nay." He wished no harm to come to her on his account.
Morgan turned to Iain. "What are we goin' to do?"
Connor gave the fusty straw an angry kick, his chains rattling. "We should have fought our way free when we had the chance!"
They'd been near the edge of town when a dozen redcoats had fallen on them and arrested them for murder. Connor had drawn his blade, as had Morgan beside him, both ready to fight, but Iain had stopped them.
"There's no sense dyin' over what is surely a mistake, lads," he'd said as redcoats put irons around his wrists.
They'd been marched through the streets of Albany, past milling townsfolk who'd stared at them with suspicion, to the stockade that stood atop the hill, where they'd been thrown in leg irons and left to bide in this close and dank cell. And still they didn't know whom they were supposed to have murdered.
Connor found himself on the sharp end of Iain's gaze.
"What we're goin' to do is use our minds." Iain raised his shackled wrists and tapped a finger to his temple. "Fightin' would only serve to get us all killed. We didna murder anyone. All shall be set right."
Connor did not share Iain's sudden trust in English notions of justice. It was English justice that had put a German on the throne, stealing the crown from its true heir. It was English justice that had seen their elderly grandfather Iain Og MacKinnon, chieftain of Clan MacKinnon, chained aboard a prison barge for helping Bonnie Prince Charlie escape after Culloden. Aye, and it was English justice that had sent their father and mother with their three young sons away from their ancestral lands on the Isle of Skye and into exile.
But Connor would not gainsay his brother. Iain had always done right by his brothers, getting them out of difficulties every bit as bad as this one. As the eldest male in the family, Iain was by right The MacKinnon, their father having died more than three years past. Connor owed Iain respect — and obedience when he could manage it.
One hour went by. Two. Then three.
Connor dozed only to be awakened by the sound of a guard's voice.
"On yer feet! There's a gentleman what wishes to speak with ye."
Connor looked to his brothers and saw by their faces that they, too, were confused.
"Come, lads." Iain stood. "We'll soon put an end to this matter and be on our way."
Connor got to his feet and followed his brothers, chains clinking, out the open door. There stood five redcoats with fixed bayonets flanking a young, bewigged British officer — a lieutenant by his uniform. His gaze fixed on Iain, then Morgan, then Connor, as if he were taking their measure, his lips pressing together in a disapproving line when he spied the bit of MacKinnon plaidie tied at Connor's waist.
He spoke to the redcoats behind him. "Remove the clan colors."
Connor stepped back, tried to block the advancing redcoats with raised hands. "Keep your bloody English—"
"Connor!" Iain's shout stopped him. "'Tis just a bit of cloth."
Connor gaped at his brother. MacKinnon colors just a bit of cloth? Had Iain gone daft?
Nay, this was about Jeanie Grant. Iain was besotted with her and determined to take her to wife. They'd come to Albany so that Iain could have their mother's wedding ring made to fit Jeannie's smaller finger. Old Man Grant had showed favor to Iain over her other suitors, but that favor would pass to another if it were known that Iain had found trouble with the English.
For his brother's sake, Connor gritted his teeth and willed himself to stand still as the bit of plaidie was torn from him, crumpled in a redcoat's fist, then tossed to the filthy gaol floor.
Iain addressed the officer. "There's been some misunder—"
"The prisoners will not speak." The lieutenant turned his back to Iain. "Bring them."
Connor shared a glance with his brothers, the simmering anger in their eyes reflecting his own seething rage. Then a beefy hand shoved him from behind.
"Get moving, you!"
He stumbled forward, chains dragging at his feet as they were marched back outside, down the hill toward the river and into the heart of town, crowds gathering as they passed.
"Damn the Scotch!" someone muttered.
Then out of the corner of his eye, Connor spotted Kally. He met her worried gaze, warning her away with a slight shake of his head when she started toward him, distress on her bonnie face.
No' now, lass.

Around the corner from the public square, they came to a grand, big house with tall glass windows, the Union Flag flying from a staff above its wide front doors. The place had a familiar look about it, though Connor could not place it. He followed his brothers inside and up a flight of stairs, a sense of misgiving coming over him that grew with each awkward step. How could they be in this bloody predicament when they were innocent?
"We didna do it." His words were answered with silence.
At the top of the stairs, the young lieutenant turned to the right and led them down a short hallway to a closed door. He knocked.
A deep and very English voice answered. "Enter."
Connor found himself being shoved through the doorway after his brothers, the redcoats with the bayonets pressing in behind. There in the center of the room sat a foppish Sassenach officer playing chess, his bronze gorget shining, fine lace at his throat and wrists, his fingertips pressed together as he considered his next move. He took no notice of them, his gaze fixed on the checked board with its small marble figures.
Overcome with contempt, Connor opened his mouth to speak, but held his tongue at a warning glance from Iain.
Och, bloody hell!
The lieutenant who'd brought them bowed. "They are here, my lord."
So the fop was not only an officer, but also a lairdie.
His Worshipful Lordship raised a finger for silence and continued to study the chessboard, giving Connor time to study him. His brows were dark, his features manly, his jaw cleanly shaven. But his skin was pale like a woman's, his hands free of calluses—proof that he'd never done a lick of honest work in his accursed life.
Connor's gaze wandered over the portraits on the papered walls, the bookcase with its leather-bound tomes, the writing table with its lavish quill, ink pot, and silver candelabra.
Then at last, the Sassenach laird picked up a black pawn and moved it forward one space.
He stood, turned to face them. He was of a goodly height, almost as tall as Connor, though Connor was certain he and his brothers outweighed the bastard by a good two stone. Through cold gray eyes he gazed first at Connor, then Morgan. Then at last his gaze fixed on Iain and remained.
"I am Iain MacKinnon. These are my—"
A redcoat drove the butt of his musket into Iain's gut, forcing the breath from his lungs and doubling him over.
Connor took a step toward him, fists clenched, his face hot with rage.
"You'll speak when spoken to!" The younger officer shouted in Iain's face.
"That's enough, Lieutenant." His Lordship dismissed his underling with a flick of his wrist, then turned and poured himself a brandy. "I know much about you, Iain MacKinnon. These two men beside you are your brothers, Morgan and Connor. You arrived in New York as boys and grew up on the frontier, where you spent time amongst the heathen and learned to speak several Indian tongues. Your father, Lachlan MacKinnon, died three winters past, your mother, Elasaid Cameron, several years earlier. Your grandsire was Iain Og MacKinnon, barbarian lord of the MacKinnon Clan and the Catholic traitor who helped the Young Pretender escape justice after my uncle's victory at Culloden."
At those words, Connor's blood went cold. There wasn't a loyal Highlander alive who didn't loathe Butcher Cumberland to his very soul. Son of the Sassenach king, the bastard had broken the Clans at Culloden, then ravaged the Highlands, slaughtering all who were loyal to Prince Charlie, burning villages to ground, destroying crops, and leaving the survivors to starve. His men had been about to slay Iain though he was no more than a lad, when their grandfather had come down to face them, giving himself into captivity in exchange for Iain's life.
If His Lordship was the Butcher's nephew…
Connor's heart began to pound, his chest tight.
As if from a distance, he heard Iain's voice. "Then you are—"
The neach dìolain smiled, brandy still in hand. "Lord William Wentworth, third son of Robert Wentworth, Marquess of Rockingham, who is consort to Her Royal Highness Princess Amelia Sophia. My grandsire — well, no doubt you can deduce who he is."
A man would have to be a halfwit not to work it out.
His grandsire was the wee German lairdie whose arse befouled the throne.
Somehow — Connor couldn't fathom it — Iain kept his tongue in check. "Why have you brought us here?"
Wentworth sipped his brandy, taking a good long time to answer. "From what I understand, you're soon to be hanged for murder."
Connor looked to Morgan and Iain, saw stunned surprise on their faces.
"We've no' been convicted, nor has there yet been a trial." How could Iain sound so calm when it was clear that the Sassenach had already judged them guilty? "The accusation is false. There's been some kind of mistake."
Connor could hold back no longer. "What evidence do you have against us?"
Wentworth set his drink aside and met Connor's gaze. "Sometime during the night, the three of you encountered and killed Henry Walsh — the man you grappled with yesterday afternoon outside my window."
That's why this house seemed familiar. They had passed it yesterday on their way into town. Walking by, they'd come across a man beating a woman — a whore he'd used and wished to cheat of her fee — and had intervened, forcing him to pay. But the man had been alive and well when they'd left him.
"That's a bloody lie! We didna—" Connor's words were cut off as a musket butt struck him in the ribs once, twice, breath leaving his lungs in a rush of pain. Doubled over, he clutched his side, struggling to breathe.
When Iain spoke next, his voice was tight with rage. "Your men will no' strike him again, or I'll show you just how much barbarian blood runs in my veins!"
Wentworth's reply was cool. "I've already seen you fight. In fact, it's because of your barbarian blood, as you put it, that I'm prepared to offer you an … arrangement."
Still holding his side against the pain, Connor glanced back and forth between Iain and Wentworth, knowing that nothing good could come of an agreement with so despicable a man.
"What kind of arrangement?" Iain didn't trust the bastard either. Connor could hear the misgiving and hesitation in his voice.
"I'll see to it personally that all charges against you and your brothers are suspended. In exchange, you'll take up the leadership of a ranger unit under my command and fight for your Sovereign against the French and their Indian allies."
Connor opened his mouth to shout the bastard down.
But Iain laughed. "You're daft!"
"Am I? His Majesty needs men who know the land and the ways of the Indians if he is to successfully pursue his interests on this continent. And without my help, you and your brothers will surely be hanged."
Iain wasn't laughing now. "What proof do you have against us?"
"Why, in addition to the dead body, any I choose to offer, of course."
And then it was clear.
This Sassenach lordling had contrived all of this to press Iain into service. He'd watched Iain struggle with this Henry Walsh yesterday, had seen he was good in a fight, and wanted Iain's sword. And unless Iain agreed to fight for the British, the three of them would hang.
Connor's pulse pounded in his ears, his heart thrumming with rage.
"'Tis slavery!" Iain shouted, his face unnaturally pale.
Wentworth voice dripped with icy arrogance. "'Tis your duty to serve your King, whether by your free will or not."
When Iain spoke next, his voice quavered with suppressed fury. "If I accept, what will become of my brothers?"
Och, for the love of God! Was Iain truly considering the whoreson's offer? 'Twould be better to die at the end of a rope!
"Your brothers will be free to go as they please, while you will be given beating orders and funds sufficient to piece together and outfit a company of one-hundred-fifty men such as you judge fit for ranging service. You will report to me at Fort Edward by August the twenty-first and serve me until death release you or this war is ended. If you fail to appear or abandon your post, you will be shot for desertion and your brothers will be hanged for murder."
"Dinnae do it, Iain! Curse him!" Morgan shouted, before switching to Gaelic. "Let the Devil take him and the whore of a mother who bore him!"
"I'm no' afraid to die." Connor met Iain's gaze, saw the anguish in Iain's eyes, and spoke in English so the lordling could hear. He would not let his life be used against his brother. "Let them hang us! We willna be the first Highlanders murdered by English lies, nor the last."
Wentworth watched Iain through cold eyes. "What say you?"
"Bugger him, Iain!" Connor shouted.
"Dinnae do it!" Morgan urged. "Let them hang us!"
Iain looked over at Morgan and Connor, resignation on his face. He closed his eyes for a moment, drew a breath. "I accept."
Connor watched the joy and youth drain from Iain's face, saw the astonishment on Morgan's. Then he looked over at the bastard mac an uilc who had brought this down upon them. And in that moment he made a silent vow.
One day, Lord William Wentworth would die at his hand.
CHAPTER 1
March 20, 1760
Northwest of Albany
Lady Sarah Woodville struggled to keep up with her captor, her lungs aching for breath, a dagger-sharp stitch in her side. Taking no pity on her, he drew her onward, holding fast to the leather cord that bit into her wrists. Her toes and fingers were pinched from cold, her thighs burning from the steep uphill climb. Each step was agony, her feet blistered raw by the wet leather of her new shoes. And yet she dared not ask him to stop nor even slow him.
She knew he would kill her.
She'd been sailing with Mrs. Price, her chaperone, and, Jane, her lady's maid, from New York up the Hudson River toward Albany, where she was to visit her uncle William Wentworth ere the summer campaigns called him away, when the captain had encountered ice floes that all but blocked the river. He'd tried to navigate his way around them, but he'd run the ship aground on a sandbar just off the western bank. Apologizing profusely for his error in judgment, he'd sent straight away for help, assuring Sarah that Albany was not far upriver.
But Mrs. Price's stomach had been unable to tolerate the awkward tilt and rocking of the stranded ship. To help ease her mal de mer, the captain had rowed her, Sarah, and Jane ashore, together with a few other passengers who likewise felt queasy. But they'd no sooner set foot on the embankment than she'd heard a musket fire and the captain had fallen dead.
Then the most terrible screams that could be conceived had come out of the forest, followed by painted men with muskets, knives and hatchets. And within a matter of moments, everyone who'd left the ship, apart from Sarah, Jane, and a young boy, had been slain, their bloody scalps hanging from beaded belts.
Uncle William will send soldiers. He might even send his Rangers.
Sarah had counted eight attackers, but she could only see three now—her captor and the two who held Jane and the boy. Only rarely did the Indians look back at their prisoners, and then never with concern, their faces terrible to behold, painted in shades of red and black, their heads shaved bare apart from a single lock of hair that hung from each man's scalp, their bodies clothed in tanned and painted hides.
And to think that only yesterday she'd told Jane she hoped to see an Indian.
How long they walked Sarah could not say. The pain in her feet became unbearable, and yet she had no choice but to bear it, following where she was led. The Indians picked a path through towering pines, avoiding the snow whenever they could, the ground slanting upward, dark forest all around them. And then in the distance, Sarah heard it — the distant tattoo of military drums.
Soldiers!
The Indians heard it, too. They stopped, spoke to one another in hushed words Sarah could not understand. Jane leaned against a tree, trying to catch her breath, her thick red hair having fallen from its pins to hang down her back in a long braid. The boy looked up at Sarah, fear in his green eyes, his face smattered with freckles. Dressed in homespun, he had the look of the frontier about him. How old was he? Nine? Ten? Had his family been amongst those slain?
The poor child!
Sarah's mind drifted to thoughts of her own family. What would they do when they got word she'd been taken by Indians? Would Papa and Mother regret sending her away, or would they blame her again for having left New York? If only she'd been the daughter Mother had wanted her to be and not so bent upon her music. There would have been no scandal, and she would be safely at home in London, far from this wild and terrible place.
The boy moved closer to her, as if seeking a mother's comfort.
Do not think only of yourself, Sarah, for shame!
She smiled, offering him silent encouragement.
Then their captors turned and looked down at them as if noticing them for the first time. The one who held her tether reached out, took a lock of her hair between his fingers and rubbed it, his dark eyes boring into hers. She felt her heart shrink under his cold stare, but willed herself to meet his gaze unflinching, refusing to let him see how deeply he frightened her.
Never show your true self to those who do not truly love you.
Lady Margaret's words came to her, an echo from long ago and far away.
Then again she heard it — the beating of drums.
As abruptly as they had stopped, the Indians began to move again, dragging Sarah and the others along, faster this time, first uphill, then down, until the pain in Sarah's feet was so excruciating it brought tears to her eyes. Then, at last, the Indians stopped, giving them leave to rest near a frozen stream at the base of the hill, even releasing their bonds, as if they knew their captives were too exhausted to escape.
One of the Indians handed Sarah a water skin and motioned for her to drink. This she did and gratefully. But when she reached to hand the skin to Jane, it was yanked from her grasp.
Her captor knelt down before her, a pair of moccasins in his hands, and she watched, astonished, as he discarded her tattered shoes and torn stockings, bathed her blisters in water from the water skin, then slipped soft, warm moccasins over her feet. His face a mask of cold indifference, he stood and strode off to talk with the others.
And for a moment Sarah was alone with Jane and the boy. She met the boy's gaze. "You're a very brave young man. What is your name?"
"Thomas Wilkins, miss." Thomas gave her a sad smile, his gaze dropping to her moccasins. "I think they're goin' to keep you alive at least."
His words caught her by surprise. "Wh-whatever do you mean?"
"They gave you water and moccasins, but not us." His gaze dropped to her feet again. "They think our soldiers can't track you if you've got moccasins on your feet."
"But what about you, Thomas, and you, my sweet Jane?"
Not much older than she, Jane had been Sarah's most faithful companion since she'd been sent to New York to stay with Governor DeLancey. Jane hadn't turned up her nose at Sarah like the others, but had shown her sympathy and understanding despite the scandal. Since Lady Margaret's death, she had been Sarah's only friend.
She gave Sarah a tremulous smile. "You shall go on, I think, my lady. But I fear we two shall be tomahawked in this lonely place."
A chill that had nothing to do with the cold slid down Sarah's spine. "No! Do not say such a thing! They gave me moccasins only because my feet were blistered."
But a glance told her Jane's feet were blistered, too.
Then the Indians returned. One hauled Sarah to her feet, while the other two went to stand behind Jane and Thomas. Jane met Sarah's gaze, reaching with bound wrists to clutch the boy's hands between hers. "We shall be brave, shall we not, Thomas?"
"No!" Sarah cried, panic like ice in her blood, her knees going weak. "Please—"
A rough hand closed over her mouth, strong arms lifting her off the ground, forcing her to turn away as Jane's voice called after her.
"God bless you, my lady! Don't forget your English tongue!"
# # #
For hours, they walked through endless stretches of darkening forest, Sarah struggling to keep up, the soldiers' drums no longer to be heard, wolves howling in the distance. But as they went on a strange thing happened. She became less afraid, as if the bonds on her wrists — and the men who held her captive — were nothing more than a dream.
Surely, Jane and young Thomas would be along soon. Perhaps they were being taken through the forest by a different path. Or perhaps the soldiers had found and freed them. Surely, those same soldiers would find her at any moment and free her, too.
But night fell, and still she saw no glimpse of Jane or Thomas.
Then, through the dark, she could just make out the flickering light of a campfire. As they drew closer, she realized it was the Indians' encampment. Surely, Jane and Thomas were waiting there for her. New vigor filled her weary limbs, and she hurried forward, eager for the fire's warmth and some sign of her companions. But they were nowhere to be seen.
Confused, fighting despair and exhaustion, she sat before the fire, shivering, her woolen traveling cloak offering little protection against the cold, her gown tattered and damp. She drank when she was made to drink and ate when food was placed in her hands. Once, she started to hum without realizing it — the air from Master Handel's keyboard suite in E major — only to be struck across the face.
She gasped, held her cheek, fighting tears, part of her still unable to believe this wasn't just a nightmare. Until this morning, her biggest fear had been being forced to marry a man she could not love — or living the rest of her life alone in shameful spinsterhood, so tainted by the scandal that even her family's wealth could not procure a desirable match. How insignificant those troubles now seemed! Now it seemed she might die ere either fate could befall her.
Her captor draped an animal fur around her shoulders and motioned toward a blanket he'd placed on the ground near the fire and indicating that she should lie down on the ground beside him. But she would not lie with him.
And then she saw.
At the edge of the firelight, an Indian sat stitching upon a fresh scalp. Attached to it was a long, red braid.
# # #
Major Connor MacKinnon gently turned the bodies over — one of the lasses and the lad, both tomahawked, both scalped.
Och, Christ!
He'd warned that arrogant bastard Haviland that sending redcoats after them had been a mistake. War parties often killed captives if pressed. But Haviland, who didn't know his head from his arse, hadn't listened. And now two of the three who'd been taken were lost.
And so young.
Connor crossed himself and whispered a prayer for them, then looked more closely at the lass's face, her features hard to see in the gloaming. But it was not she.
It was not Wentworth's niece. He'd stake his life on it.
Wentworth had showed him a likeness of her. A small locket painting, it had revealed a beautiful young girl with hair the color of honey and bright blue eyes, her cheeks pink, a playful smile on her rosy lips. The poor lass lying here on the cold ground was far plainer with bright red hair. Connor gave her cold, lifeless hand a squeeze, then turned away.
There was nothing he could do for her or the lad now.
Nearer to the frozen stream, Joseph held up a pair of battered shoes and torn stockings.
Connor reached out, touched them. The ties on the shoes were of lace, the shoes themselves of finest leather, the stockings silk. "They must be hers. Such frippery takes coin."
Joseph set the shoes and stockings aside. "The Shawnee think to confuse us by putting her in moccasins."
The trick might have worked had he and Joseph been redcoats or even unseasoned farmers new to the frontier. But Joseph was war chief of the Muhheconneok people, and Connor had grown up beside him, adopted together with his brothers by the Mahican when he was but a stripling lad. They had learned to track, hunt and fight together, earning their warrior marks under the stern headship of Joseph's father. They knew this land every bit as well as the Shawnee and could not be fooled by such attempts at cunning.
"She'll be movin' faster wi' moccasins on her feet."
They pressed on, eager to make up for lost time by covering as much ground as possible before darkness fell, following a trail that most others would have missed — a few bent stalks of dried grass, a thread from the lass's skirts caught on a sedge, an overturned rock. They did not need to speak, each anticipating the other's actions, enabling them to move quickly and silently.
For five years they and their men had fought and bled together — MacKinnon's Rangers and Captain Joseph's Mahican warriors. They'd hounded the French and their Indian allies, fighting them in forest and field, ambushing their supply trains, distressing them to the very walls of their own forts and towns. The Rangers depended on Joseph and his men every bit as much as the Mahican depended on the Rangers.
If only their men were with them tonight.
But the winter had been long and cold, and the Rangers had not yet mustered. Most of Connor's men were still wintering with their wives and bairns, growing fat and lazy, and Joseph's warriors were warm in their lodges in Stockbridge. None of them were due to report to Fort Edward for a fortnight. Still, Connor and Joseph had each dispatched a runner with orders that any man who could should make haste to Albany and track them.
Connor and Joseph had been in Albany to drum up recruits for spring when a company of grenadiers had marched out of the stockade and down toward the river as if the town were under attack. Connor had learned that Indians had attacked a stranded ship about three miles downriver and taken two women and a boy. He and Joseph had gone straight to the stockade to urge Colonel Haviland to call back the grenadiers and send the two of them instead, only to meet with Colonel Haviland's scorn.
"Do you expect me to believe, major, that a rustic and an Indian can succeed where His Majesty's trained grenadiers cannot?"
Then the wee German lairdie had arrived.
In a cold fury, Wentworth had upbraided Haviland, ordering him to recall the grenadiers. Then he'd dispatched Connor and Joseph. "Do whatever you must, Major MacKinnon, but bring the captives back safely."
Connor had never seen Wentworth in such a state, nor had he known Wentworth to show concern for captives before. And there'd been something on Wentworth's face Connor had never seen — fear.
"One of the women is my niece," Wentworth had confessed, his mask of ice cracking. "Lady Sarah Woodville — she is young and gently bred. I would not see her suffer harm. Do whatever you must to protect her and return her to me. Do you understand?"
"Aye." Connor understood only too well. Wentworth cared about these captives only because one of them was kin. "All this concern for a few captives — for a moment, I thought you'd grown a heart."
Wentworth's eyes had narrowed. "Do not think to seek redress of your grievances against me by neglecting or harming my niece. Stray but a little, and I shall recall your eldest brother into His Majesty's service."
Connor ignored the threat—the same threat that had hung over his head these past months. "If you believe me capable of such a thing, then why send me?"
"I send you because I have no choice!" Wentworth had hissed the words from between clenched teeth. Then some of the rage had left him "I send you because you are the best, and I want my niece back whole and unharmed."
Connor and Joseph had gathered their gear and set out straight away, but precious hours — and two innocent lives — had been lost thanks to Haviland and his fecklessness.
Haviland is no' the only man wi' innocent blood on his hands, is he, laddie?
Nay, he wasn't.
In the distance, a wolf howled, its call answered by another, a cold wind moving like a whisper through the tall pines as darkness fell.
Daylight gone, they had no choice but to stop for the night. They could not track what they could not see, and if they should miss something and lose the trail, they would waste hours finding it again in the morning.
Without a word, they began to make camp.
# # #
Lord William stood at his window staring into the darkness, the fingers of his left hand worrying the cracked marble chess piece he always kept in his vest pocket—the black king Lady Anne had broken two summers past.
This was his fault.
When Sarah had written to him begging him to let her leave the dreary isolation of Governor DeLancey's home, he'd had misgivings, but he'd ignored them. At the time, he'd been worried about smallpox and measles, both of which had hit Albany hard this winter. He hadn't imagined it possible that Indians would dare strike so close to town with the war all but won and a thousand of His Majesty's troops billeted here.
He'd been wrong.
How he wished now that he had denied her request and admonished her to bear out her exile with fortitude and grace. But the thought of seeing his niece again had appealed to him, so he had relented, arranging for her passage northward. Bright-eyed, inquisitive, and talented beyond measure upon the harpsichord, she was the only member of his rather large and unpleasant family about whom he gave a damn.
The last time he'd seen her had been six years ago just prior to his voyage to the Colonies. She'd been but twelve years old and still very much a child. Though her body had showed no sign of approaching womanhood, it had been clear to all that she would grow to become a woman of surpassing beauty. William's sister, secretly a severe Lutheran, had restricted her daughters to long hours of daily Bible study and needlework to prepare them for marriage and motherhood. She'd been openly distressed by her youngest child's beauty and passion for music, deeming both dangerous to Sarah's immortal soul.
But William had found Sarah refreshing and had indulged her when occasion allowed, secretly taking her to hear chamber music and lending her books about history, art, and music theory. He'd even let her play privately on the harpsichord before His Majesty, her skill astounding and delighting the old man. But perhaps his sister had been right to restrict Sarah. Perhaps she'd seen something in her daughter that William had not.
Last summer, Sarah had caused such a scandal that her father had sent her away, depositing her not in the family's estates to the north, but on the other side of the world in New York with Governor DeLancey, an old family friend. When William had inquired as to the nature of the scandal, his sister had written to say that decency forbade her even to mention it. Even knowing his sister's penchant for exaggeration when it came to matters of sin, William had been intrigued by this, but the summer campaigns had prevented him from inquiring further. He'd hoped to hear the unspeakable truth of it from Sarah on this visit.
But now she was out there somewhere, a captive of men who would not hesitate to do unimaginably cruel things to her.
As second in command of His Majesty's forces in the Colonies, William had heard all the tales — accounts of cruelest torture, maiming, rape. They'd always just been words on parchment to him, nothing more than the cost of war. This one burnt alive, that one beaten and sold, this one adopted and forced into heathen marriage.
But the thought of Sarah enduring such a fate…
In truth, William didn't give one whit what happened to the other two captives so long as Sarah was returned to him alive and unscathed. MacKinnon had probably guessed as much. He'd seen the disgust on MacKinnon's face when MacKinnon had heard that one of the captives was William's niece.
For a moment, I thought you'd grown a heart.
How could William expect a man like MacKinnon to understand that Sarah was worth more than a thousand common colonial women?
"Pardon me, my lord." Lieutenant Cooke's voice came from the doorway.
William turned to face him. "Yes, lieutenant."
Cooke bowed neatly. "I asked local churches to hold observances this evening so that prayers might be said for your niece. Services at St. Peter's begin in a half hour."
"Well done. Thank you." It was then William remembered he was in a state of undress, his wig sitting forgotten on his desk, his coat draped over a chair with his cravat.
"If I may be of any assistance, my lord… "
William gave a consenting nod, his gaze drawn back to the window.
"Don't worry, my lord. Major MacKinnon will bring her safely home."
# # #
Connor took a sip of rum, trying to read Morgan's letter by firelight. He knew what it said by heart, but still he cherished each word, the news it held warming him more than the fire. Morgan was now a father twice over. His bonnie wife, Amalie, had come safely through a difficult travail and borne him twin sons. They had named one of the wee bairns Connor Joseph in honor of Connor. Och, aye, and Joseph, too.
"His mother is Indian." Joseph smiled and puffed out his chest like a tom turkey, feathers and all. "He'll be a warrior like me."
"She's only part Indian. The rest of her is French, aye?" Connor grinned. "He's a MacKinnon. He'll be bonnie and braw — like me."
They'd been having this wee argie-bargie since Morgan's letter had arrived two days ago and were clearly no nearer to resolving their difference of opinion.
"It is good to see you smile again, brother." Joseph sat on the bed of hemlock boughs beside him. "It has been too long."
Connor ignored Joseph's words and the worried look he knew he'd find in Joseph's eyes, folding the parchment and tucking the letter carefully away. Joseph was as bad as Iain, fussing over him like an old fishwife.
"I cannae help but worry," Iain had said when Connor had seen him just after Christmas. "You've no' been yourself since last summer. This war has changed you."
Of course the bloody war had changed him! Hadn't it changed them all?
Connor had been a lad of but three-and-twenty when he and Morgan had followed Iain to war, his thought given only to food, drink and bed sport. War had seemed an adventure to him in those early days — drumming up recruits, shooting at marks, camping with two hundred men on Ranger Island. But soon those men had started dying, cut down by muskets, bayonets, and tomahawks, carried away by swift rivers, frozen to death in deep snows.
He had buried so many friends, so many good men.
When Wentworth had released Iain from duty, Connor had felt a kind of peace, knowing that his eldest brother was out of harm's way and settled with his wife on the farm, where the next generation of MacKinnons would grow up, kept safe by the battles the Rangers fought and won. But then Morgan had been lost, taken captive by the French and declared dead by their lying commander. What Connor had done after …
Nay, he would not think on it.
He was not the only one changed by this war. Didn't they all bear scars, Iain, Morgan and Joseph every bit as much as Connor? Aye, they did. There was no reason for Iain and Joseph to fash themselves over him. Connor knew that Iain blamed himself that Connor was still at war — and for the fact that the MacKinnon name still lay in taint of murder. But that blame lay solely with Wentworth.
Aye, Wentworth was a bastard, a true son of evil.
Never mind that the whoreson had, upon occasion, aided Iain and Morgan. Soon the war would be won, and Connor would keep the vow he'd made, settling the score with the wee German lairdie who had forced this upon them. And then …
And then what, laddie? If you live to see that day, what will you do besides drink rum every night to keep the ghosts at bay?
Perhaps he would serve as a scout for the British, who would surely have need of someone to help them make peace with the Indians and explore their new claims. Or perhaps he would go to live with Joseph, helping to train their warriors to fight. Whatever he did, he did not think he could return to farming with his brothers.
The last time he'd stayed at the farm, he'd felt such restlessness that it had nearly consumed him. Unable to sleep without rum in his belly, feeling closed in by the walls of the farmhouse he'd helped build, he'd felt out of place amid the easy rhythms of farm life and in the gentle company of Annie and Amalie. He'd cut his long-awaited Christmas leave short by two days, strangely eager to return to Fort Edward and war.
"What do you expect she's like?" Joseph asked, cutting across Connor's thoughts.
"Who?"
"Lady Sarah Woodville. Wentworth showed you a likeness of her."
"She looked like a spoiled princess, unable to do a thing for herself. She'll likely be after us to serve her tea and crumpets on the way back to Albany." Connor lay down, his feet toward the fire, the frustration he'd felt all through the day spilling out. "I cannae fathom what she was doin' on her way to Albany — a lass wi' royal blood on the frontier alone in wartime?"
"Perhaps she missed her uncle." Joseph shrugged, not seeming troubled. "Perhaps she has an adventuresome spirit."
But the more Connor thought on it, the stranger it seemed. What was such a highborn lass doing traveling about the colonies without her kin? What kind of father would permit an unmarried daughter to travel halfway around the world alone? The sea was wide and perilous, and many who set sail died ere they reached these shores. Those who survived the voyage arrived to find a land at war. Though towns far from the frontier were safe, Albany was not. It was the last outpost of civilization on a blood-soaked landscape.
Her father might be a nobleman, but he was also a fool. Unless…
Had the lass been caught up in some kind of scandal?
The thought gave Connor pause. "Do you suppose she's here because she's wi' child?"
"We'll know soon enough." Joseph lay down on the bed of boughs beside Connor. "I cannot recall ever seeing Wentworth so distressed."
"Wentworth never gave a damn when other women were taken. He had Iain nearly flayed alive for savin' Annie. But when his niece is stolen... "
Connor let the thought go unfinished. There was no need to explain.
"She is not to blame." Joseph drew the bearskin up over both of them, his body pressed against Connor's for warmth. "Whatever Wentworth has done — she is innocent."
Connor closed his eyes. "Hold your whist, and let a man sleep!"
A vague sense of guilt stirred in his chest. He quashed it.
The lass's kin had taken the throne from its true heir. They'd laid waste to the Highlands, shedding MacKinnon blood. Her uncle had enslaved Connor and his brothers through deceit. What kind of woman could spring from the loins of a clan such as that? She was probably here because she'd bedded half the lads in her father's stables and now had a big belly.
Whatever else she might be, she surely wasn't innocent.
But the image of Lady Sarah, young and beautiful, was there before him and would not leave his mind. And in his dreams she was weeping.
(c) copyright 2011 Pamela Clare
Favorite Writing Quotes
"I am an artist. I am here to live out loud."
—Emile Zola

"I am tomorrow, or some future day, what I establish today. I am today what I established yesterday or some previous day."
—James Joyce

"Let other pens dwell on guilt and misery."
—Jane Austen

"Writers are those for whom writing is more difficult that it is for others."
—Ernest Hemingway

"When I write, I feel like an armless, legless man with a crayon in his mouth."
—Kurt Vonnegut

"The ability of writers to imagine what is not the self, to familiarize the strange and mystify the familiar is the test of their power."
—Toni Morrison

"No tears in the author, no tears in the reader."
—Robert Frost.

"I'm a writer. I give the truth scope."
—the character of Chaucer in
A Knight's Tale